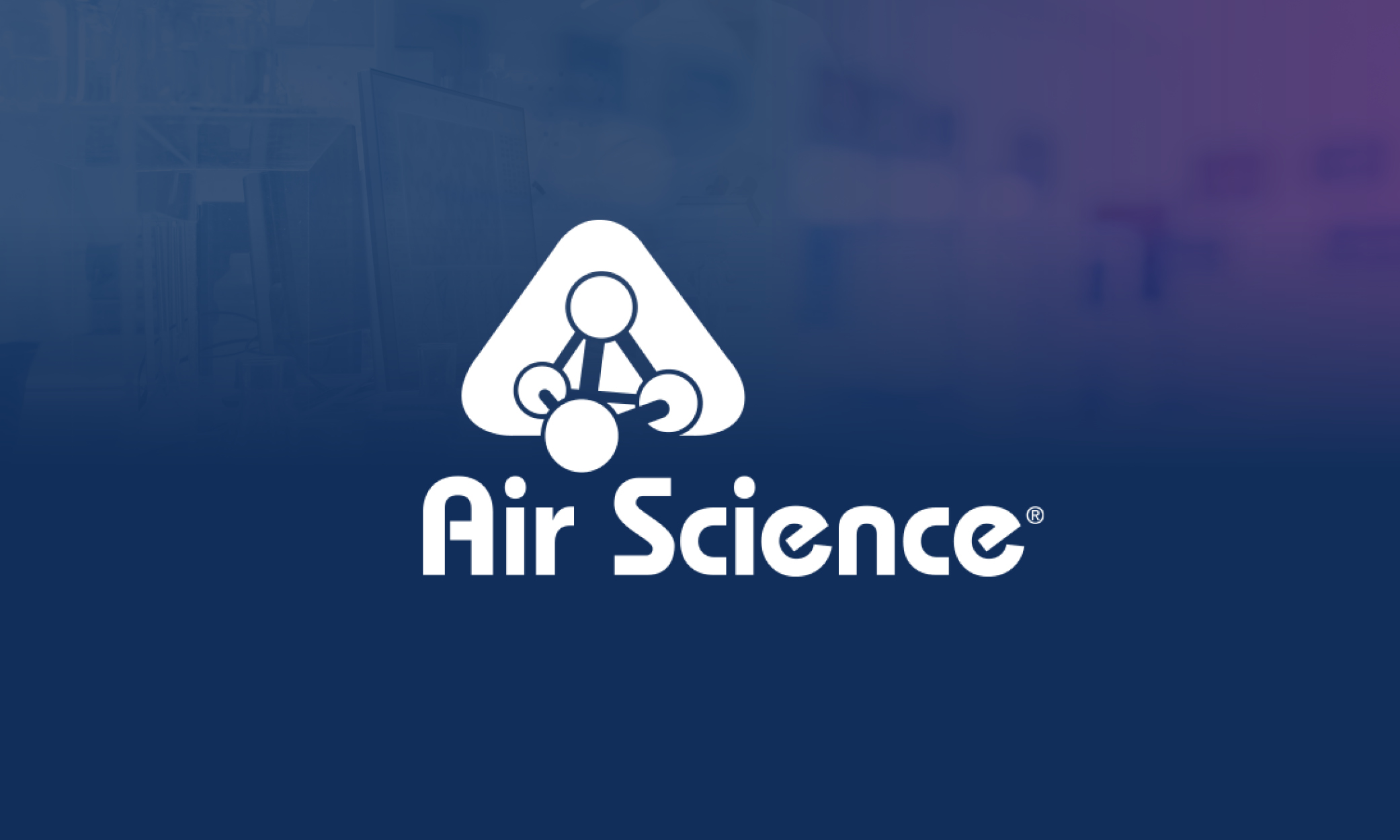 After years of research and development of high-efficiency ductless fume hoods, Air Science® introduces a new series of products engineered to meet the needs of the animal research laboratory. Included in the new product line is the Purair CAGEX Ductless Fume Hood for animal cage changing, featuring high level, energy efficient performance at an affordable price and mobility when mounted on an optional wheeled cart.
The Purair CAGEX is designed to protect the user and the environment from particulates such as animal dander or bedding material generated during cage changing or waste disposal operations. Employing the Air Science innovative Multiplex™ Filtration System, the CAGEX ductless technology can be installed anywhere without expensive ducting to the outside. The CAGEX is equipped with a single carbon main filter, activated to adsorb one or more specific vapors or family of vapors. Additionally, a HEPA filter captures existing particulates, permitting the Purair CAGEX Ductless Fume Hood to be applied as a Class I Biological Safety Cabinet.
Contaminated air is pulled through the Multiplex Filtration System, activated carbon absorbs the chemical vapors and the HEPA filter captures particulates. Clean air is then returned to the room. The carbon filter is configured to optimize airflow across 100% of the filter surface area and is sized to fit the Purair CAGEX. The self-contained assembly maximizes filter efficiency, prolongs filter life, optimizes diffusion and saturation and improves user safety.
Purair CAGEX Design Features
High-efficiency EC blower.
Energy saving LED lighting.
Filter blockage alarm.
Improved filter clamping eliminates bypass leakage.
Easy to change filters.
Mounted waste container allows for rapid waste disposal within work zone.
Durable, chemically resistant cabinet frame, easy to clean work surfaces.
Hinged front sash facilitates easy opening and closing.
Optional mobile cart offers ergonomic use and maximum flexibility.
Construction complies with current technical and safety regulations.
The new Purair CAGEX is available in a 36" wide standard depth model. View the product specifications here.