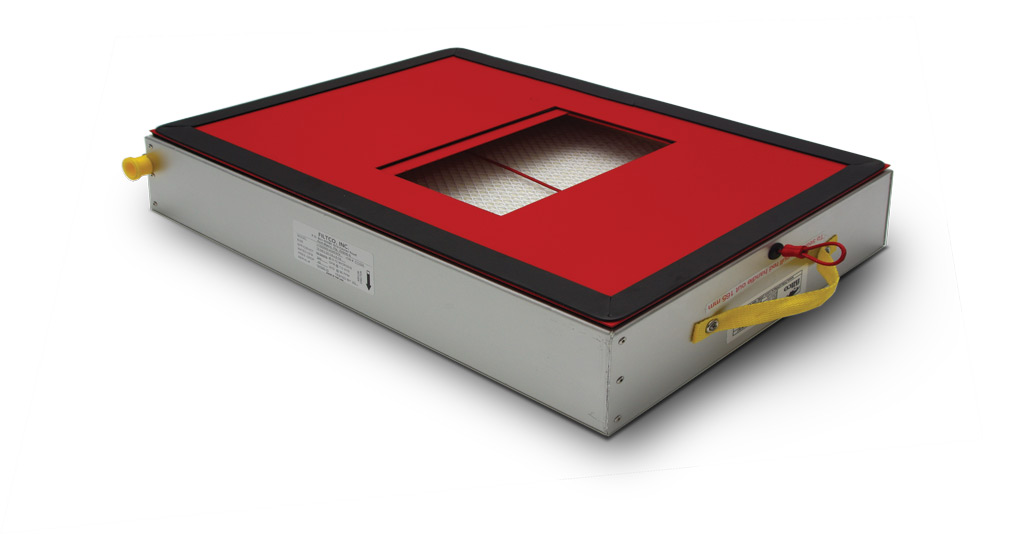 The Air Science SafeSwitch HEPA Filter Shutter System is an optional bag-out contaminate containment system that enhances operator safety during HEPA filter changes.
The system features a filter frame that can be customized to fit any sized HEPA filter with a shutter seal. The cable-actuated shutter is closed from the outside while the filter access door is still closed. Rubber gaskets seal the filter frame and shutter door to prevent escape of any particulates from saturated filters.
Personnel can then simply open the access door, slide the entire filter system out of the unit, place it in the appropriate bag and dispose of it in compliance with internal or external regulations.
While the typical personal protection should still be used, the SafeSwitch system drastically reduces filter change time and hassle.
Key Benefits
Bag-out containment adds an additional layer of personnel protection
Faster, easier HEPA filter changes lead to reduced downtime
Simplistic operation reduces potential operator error when compared to traditional bag-in/bag-out systems
The optional system is available on the following Air Science products: