PCR Laminar Flow Cabinets
Polymerase chain reaction1 (PCR) is a simple and inexpensive technique to make multiple copies of a targeted nucleotide sequence from a DNA sample, and to amplify sequences from small samples. This technique is widely used in genetics laboratories that work with DNA and RNA.
Because PCR amplification is extremely sensitive to contamination, prevention of contamination requires good laboratory practices to minimize external or cross-contamination during reagent and sample preparation. The Air Science® PCR laminar flow cabinet employs Air Science Multiplex™ HEPA filtration technology to create a safe, energy-efficient contaminant-free environment. It is ideally suited for use with non-hazardous contaminants and when flexible access to the instrumentation in the cabinet is required.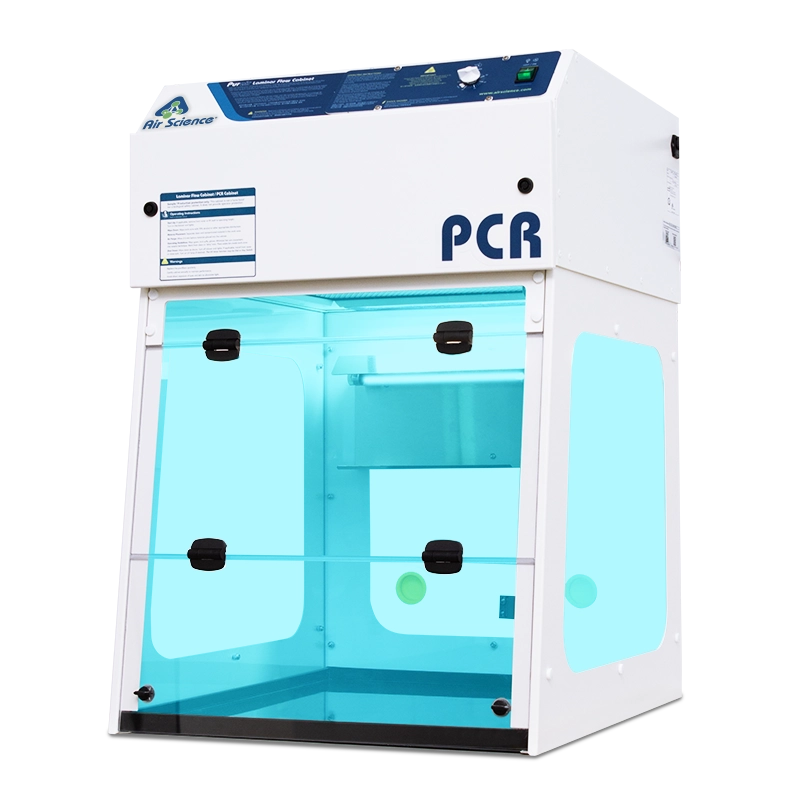 The Purair PCR workstation offers protection by laminar flow for PCR amplification handlings that are extremely sensitive to contamination with ease o... read more