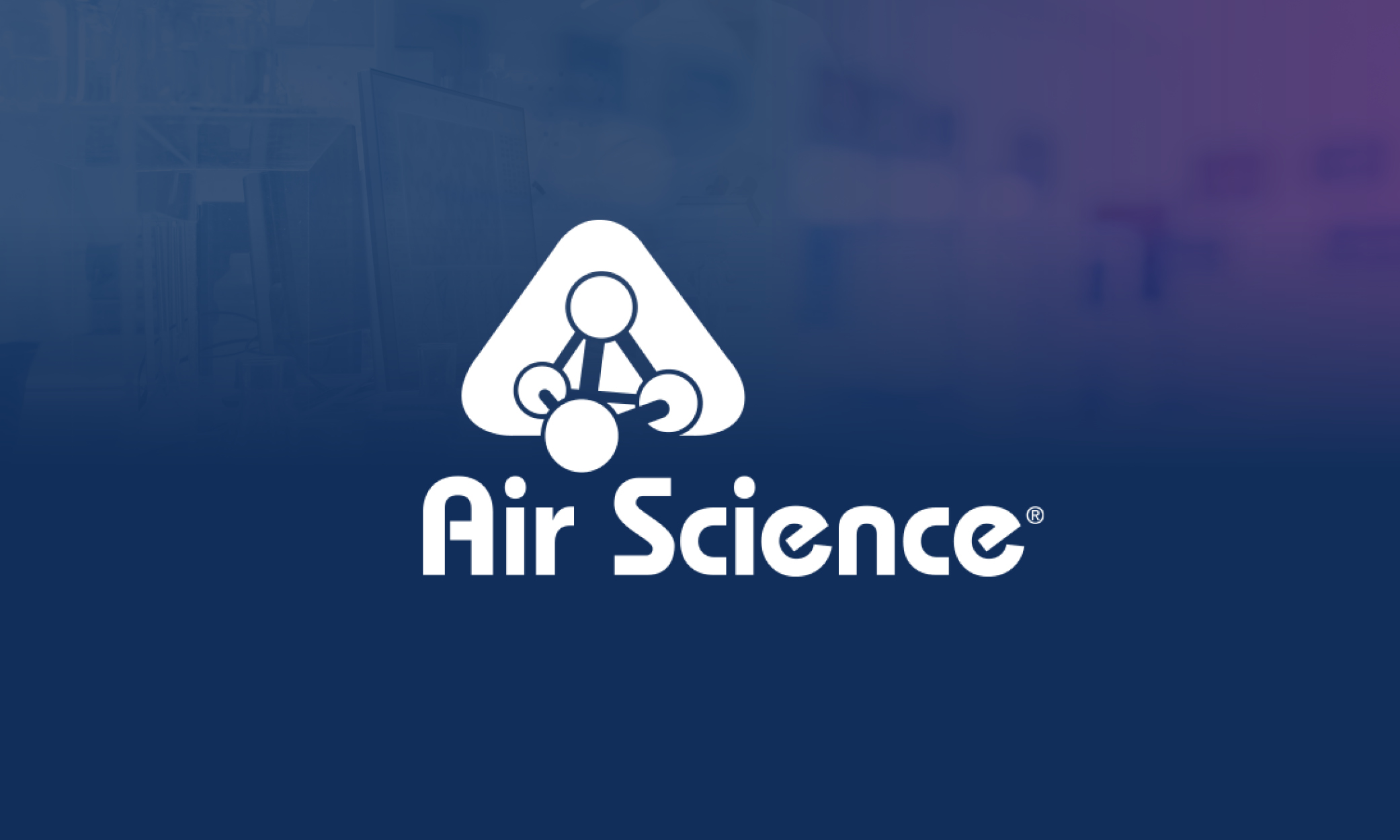 Through years of research and development, Air Science has established a complete series of high-efficiency ductless fume hoods, including specialized units to address difficult and unique problems faced by laboratories, such as space and portability issues. From portable fume hoods and workstations mounted on heavy duty transfer carts sized to fit through standard doorways for easy transportation, to space-saving benchtop and shallow-depth models, Air Science is an ideal choice for facilities with these unique requirements. Now used worldwide, Air Science ductless fume hoods provide cost-effective containment and protection solutions essential to good chemistry, personnel safety and environmental protection.
Designed to be installed almost anywhere in a facility where there is work to be done, the ductless fume hood offers a range of benefits that permit research, manufacturing and processing functions to proceed with safety and efficiency. Ductless fume hoods provide the same filtration capabilities and protection, but offer additional versatility and advantages over ducted units. Review our Ebook to learn the benefits of ductless fume hoods.
No Installation Costs
Ductless fume hoods contain filters within the unit, engineered to scrub contaminated air and recirculate it back into the laboratory. Since they are designed for straightforward installation on almost any benchtop, workstation or mobile transport cart, they can be conveniently located to take advantage of nearby power and utility hookups, so long as minimum clearances are recognized to ensure proper airflow and usage according to manufacturer instructions. No additional ductwork or facility modifications are required to exhaust air to the outside, so no installation costs are incurred, saving both time and money over a ducted installation.
Portability and Flexibility
Since ductless fume hoods are self-contained and do not require venting to the outside, many are portable and can easily be relocated within the laboratory. This provides increased flexibility to efficiently react to ever-changing facility requirements. A repositioned ductless hood can be operational quickly, whereas relocation of a conventional ducted unit may require a significant amount of laboratory downtime as well as construction costs.
Energy Savings and Lower Operating Costs
Ductless fume hoods help cut energy bills by filtering and recirculating heated or cooled air back into the laboratory. Unlike ducted units which send treated air outside the facility, ductless fume hoods return conditioned, filtered air to the room, permitting the HVAC system to work more efficiently by eliminating the extra demands for facility make-up air, resulting in lower operating costs.
Environmentally Friendly
Ductless fume hoods are designed to isolate and filter fumes and vapors, thereby preventing their release into the environment. Because these chemicals can cause ecological harm, this type of fume hood is considered to be more environmentally friendly than a ducted unit which exhausts those fumes and vapors to the environment. Once saturated, the bonded carbon filter utilized in a ducted unit can be disposed of safely.
All Air Science ductless fume hoods are engineered with high-level performance features designed to protect the user and the environment from hazardous fumes and vapors generated on the work surface. Incorporating the unique Multiplex™ Filtration System customizable to each application and Enhanced Filtration Technology, these ductless fume hoods can be configured to meet a wide range of multiple-use applications, including the capture of acids, bases and particulates such as biological aerosols when paired with HEPA or ULPA filters. Our extensive selection and options, including portable fume hoods and workstations, enable us to deliver a product to meet the specific needs of your facility, ensuring personnel safety and enhancing laboratory efficiency.
View the Air Science ductless fume hood product line.
Air Science manufactures a complete series of high-efficiency ductless fume hoods, portable fume hoods, portable workstations, laminar flow workstations, laboratory filtration products and custom enclosures designed to protect the user, the process and the environment from hazardous vapors, fumes and particulates. Products exceed OSHA, ANSI and other international standards.
Resources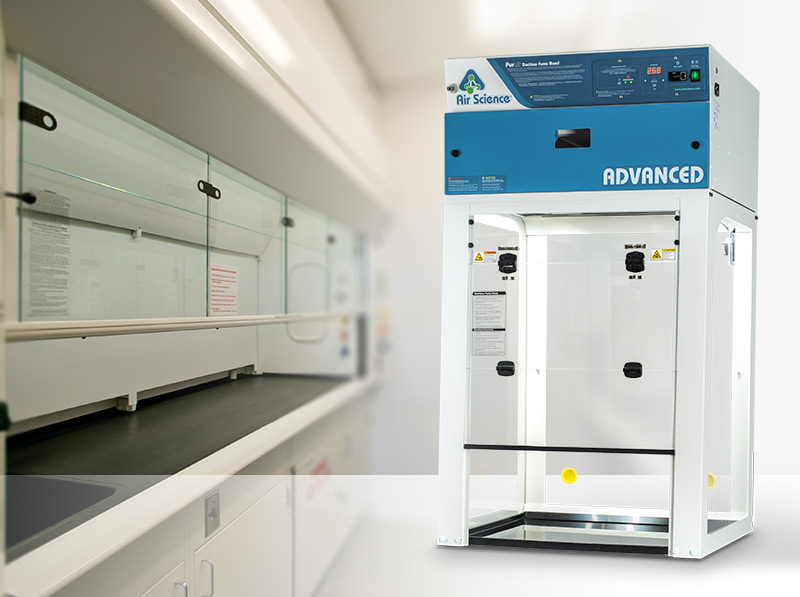 Evolution of a Ductless Fume Hood