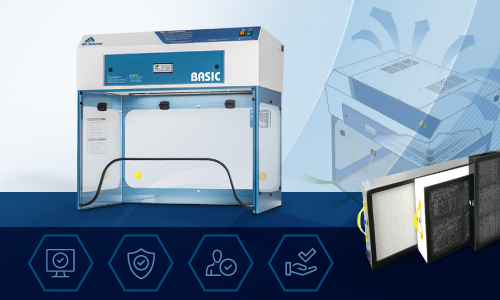 When the time comes to purchase new ductless fume hoods, it's good to start with a reputable company with a history of happy customers. In addition, professional peers can often provide good word of mouth regarding the brands they recommend for user-friendliness and convenient features. Yet, it's important to go a little further to ensure the fume hood or hoods you select meet the necessary compliance and safety standards for your industry.
Electrical Testing and Certification Standards
Electrical safety is paramount in the laboratory, which contains a wide variety of sophisticated and expensive instrumentation. For example, many fume hoods, clean benches and biological safety cabinets are outfitted with plugs, data ports, switches and other electrical components critical to safe, reliable equipment performance.
To confirm the safety standards of their products, manufacturers invest in independent testing and certification processes performed by a Nationally Recognized Testing Laboratory (NRTL) before these products are marketed to the public. While this testing is time-consuming and costly, reputable companies recognize the importance of demonstrating to their consumers the safety and performance of their products. The leading NRTL in the United States, Underwriters Laboratories (UL) is a well-known organization responsible for testing and certifying a wide range of consumer, industrial and laboratory products. It is typically voluntary for a manufacturer to spend the time, money and effort to submit their products to UL. During UL certification, a range of diagnostic tests is conducted to ensure that products conform to industry standards. As a result, UL-certified products tend to be some of the safest and most reliable products on the market. Therefore, seeing a UL Certification seal on a product guarantees the manufacturer met the latest safety standards in the design and production of the product at the time of its introduction to the market.
Filter Design and Carbon Standards
The appropriate filter choice and usage is essential to properly working units and optimal user safety. Air Science complies with all chemical containment standards through various filter certifications and proper chemical and filter pairing. In addition, different filters are necessary for other chemical compounds, and your unit must utilize the correct one.
Air Science® Filter Certifications
Chemical Fume Containment – ANSI/ASHRAE 110 1995, SAFEBRIDGE Performance Verification
Carbon Filter Efficiency – BS 7989-2001, AFNOR NFX 15-211
Biological Safety Filter Efficiency HEPA and ULPA – IEST-RP-CC-0034.2, IEST-RP-CC007.1, IEST-RP-CC001-4, EN 1822
The ASTM (American Society for Testing and Materials) carbon standards help determine the physical and chemical properties to ensure their safe application. Filtco™ Filters are produced in an ISO 9001 compliant manufacturing facility that produces advanced activated carbon replacement brand filters, HEPA/ULPA filters and pre-filters for your ductless fume hood and similar enclosures. Activated carbon used in all Filtco Filters meets the following ASTM Carbon Standards:
| | |
| --- | --- |
| Parameter | Method |
| Apparent Density (as rec'd) | ASTM D2854 |
| Ash (Base) | ASTM D2866 |
| Moisture, as packed | ASTM D2867 |
| Hardness (Base) | ASTM D3802 |
| Butane Activity | ASTM D5742 |
| CTC (Base, as calc.) | ASTM D5742 |
The Air Science Commitment
Compliance and safety certifications are more than just a badge we carry. To us, safety in our industry holds no room for error. Our goal is always to be transparent with our customers and partners. Our compliance and safety certifications apply to the ductless units we sell and our entire product development process – from design and manufacturing to sales and product installation.
Our certifications include:
Quality Management Systems – ISO 9001 – Certificate No CQR-1582A
Product Design – ANSI Z 9.5-2003, ANSI Z 9.7-1998
Electrical Safety – UL-C-61010-1, CE Mark, ROHS Exempt under EEE Category 9 Regulations designed to keep hazardous substances used in electrical equipment from entering the production process.
Our units protect not only the user but also the environment. Air Science is recognized as an ENERGY STAR® Partner and complies with OSHA standards, including these certifications and standards:
OSHA, Occupational Safety and Health Administration – OSHA Standard -29 CRF, Safety and Health Regulations for General Industry, 1910.1450
Environment – ISO 14001 – Certificate No CQR-1582B, Energy Star Partner
Education – UK Design Note 29 and Building Bulletin 88
Air Science manufactures a complete series of high-efficiency ductless fume hoods, portable fume hoods, portable workstations, laminar flow workstations, laboratory filtration products and custom enclosures designed to protect the user, the process and the environment from hazardous vapors, fumes and particulates.
Our certifications prove we are a leader in compliance and safety. View our list of industry certifications or contact us for test data.
Resources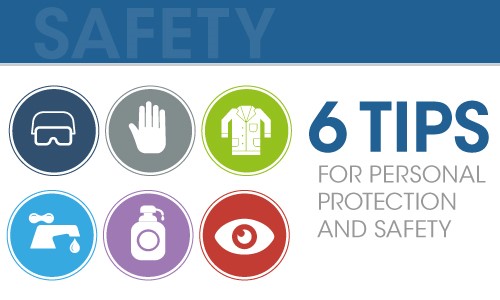 Lab Safety Rules for Creating and Maintaining a Culture of Safety