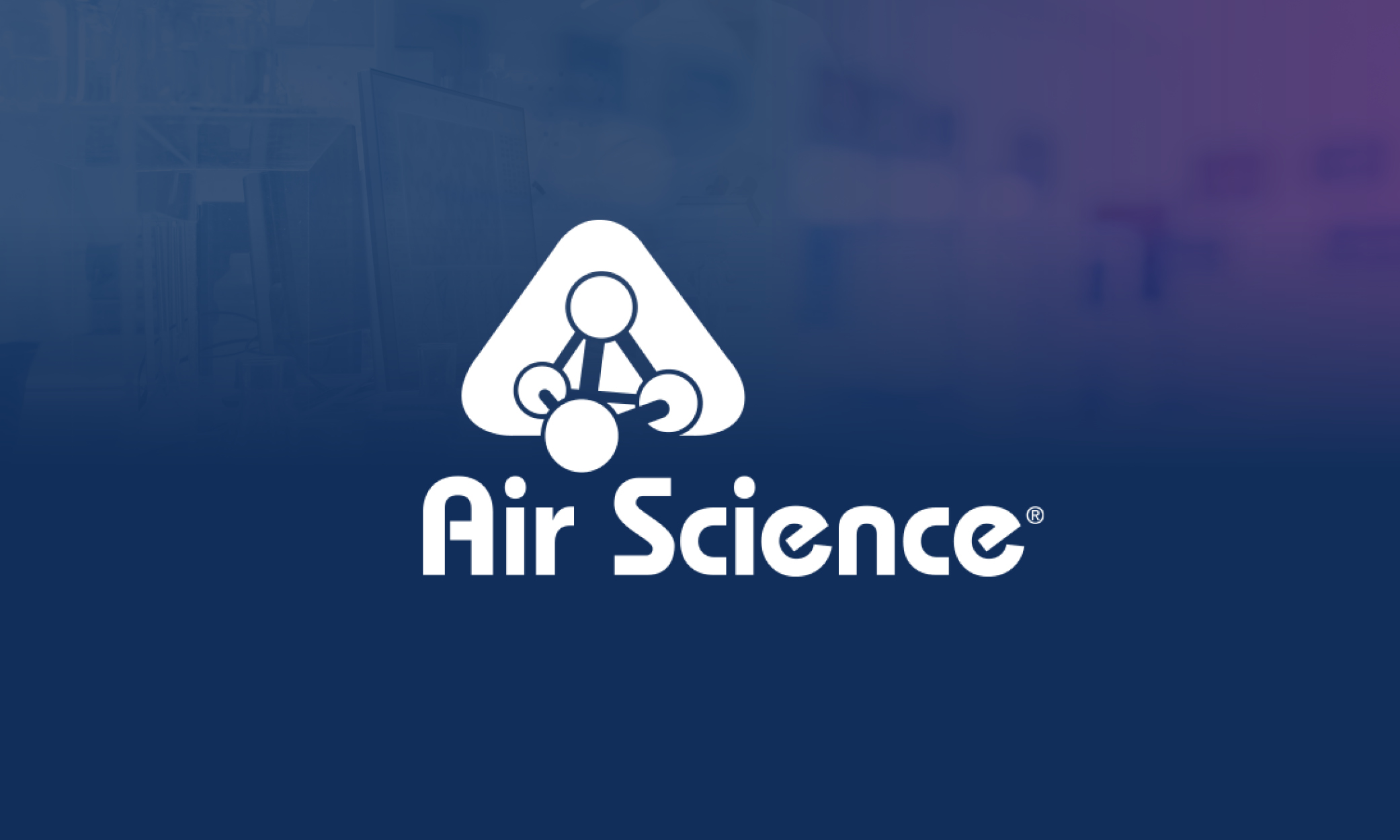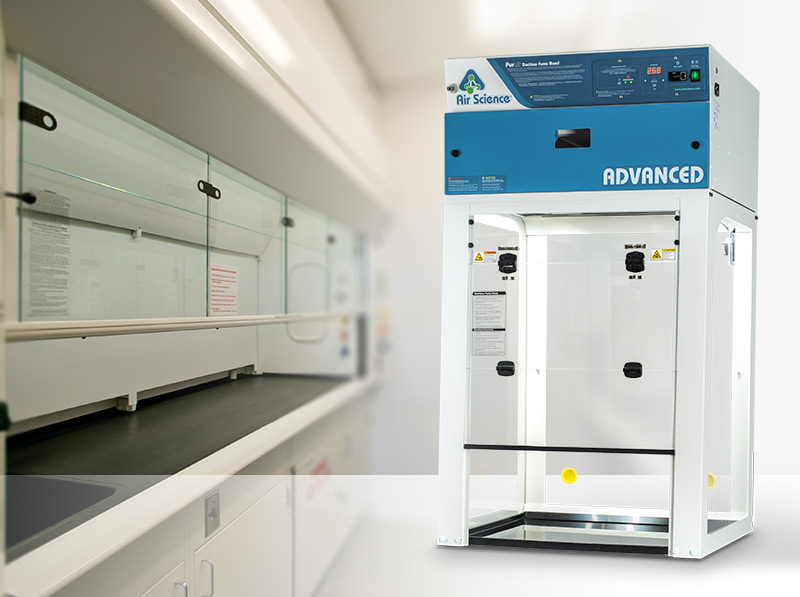 Fume hoods can be categorized into two main types – ducted and ductless. A ducted fume hood is a ventilated enclosure typically designed to limit exposure to fumes and vapors (either hazardous or non-hazardous) as well as dust or particulates, depending on model. Fume hoods can be designed to protect the operator, the work surface, or both.
Ductless fume hoods rely on carbon filters activated to adsorb specific chemicals or chemical families, and/or electrostatic pre-filters for the capture of dust, as well as safety HEPA/ULPA filters for the capture of particulates or biologicals. Rather than exhausting the fumes, vapors, or particulates to the environment, filters in a ductless fume hood scrub and recirculate air. Ductless fume hoods can be designed to protect the operator, the product, the environment, or any combination of the three.
History of Fume Hoods
Fume hoods have been used in laboratories for generations. In fact, some historians credit the first fume hood to either Thomas Jefferson or, later, Thomas Edison both of whom are said to have used the natural draft of a fireplace and flues to exhaust unwanted vapors during experiments. It was, however, Joseph Priestly who created the first laboratory chemical exhaust hood in 1790. With the introduction of electricity and electrical engineering, the invention of the first blower motor paved the way for fume hoods as we know them today. In 1923, the first ducted fume hood was installed at the University of Leeds, UK.
The introduction of HEPA filters in the 1950s opened the doors to ductless fume hood varieties which have been in use in a variety of laboratories for more than 40 years. Since that time, cabinets have gone through a number of changes that have expanded the applications they serve.
Major Changes in Ductless Fume Hoods
Fume hoods have evolved with changing technology and industry standards and regulations. Manufacturers have made design changes to improve ergonomics, prevent bypass leakage, improve mechanical reliability, facilitate documentation and reporting, and reduce energy consumption.
In 2010, the creation of Enhanced Filtration Technology™ (EFT) brought a universal activated carbon filtration system to the market. Developed by Air Science, EFT was developed for use with a wide range of core chemical families, including organic acids, alcohols, aliphatic hydrocarbons, aromatic hydrocarbons, esters, aldehydes, ketones, ethers, halogens, and others. In addition to improvements in filter design and retention capabilities, ductless fume hoods have also undergone a number of changes to improve energy efficiency. The Purair® ECO, introduced in 2011, provides high energy efficiency without compromising the level of performance.
The demand for high-performance ductless fume hoods with reliability and energy efficiency has continued to rise. Updates to system blower motors in many Air Science models have allowed us to improve the efficiency of our product offerings to further reduce overhead expenses while still providing the same level of protection.
Did You Know?
While a biological safety cabinet (BSC) is sometimes referred to as a ductless fume hood, the BSC does not protect from chemical vapors. Likewise, ductless fume hoods are not biological safety cabinets, but can protect from particulates when fitted with HEPA/ULPA filters.
Learn more about the different types of ductless fume hoods.
Contact us to learn which ductless fume hood is best for your application, discuss custom solutions, and request a quote.
Also, see How Does A Fume Hood Work?