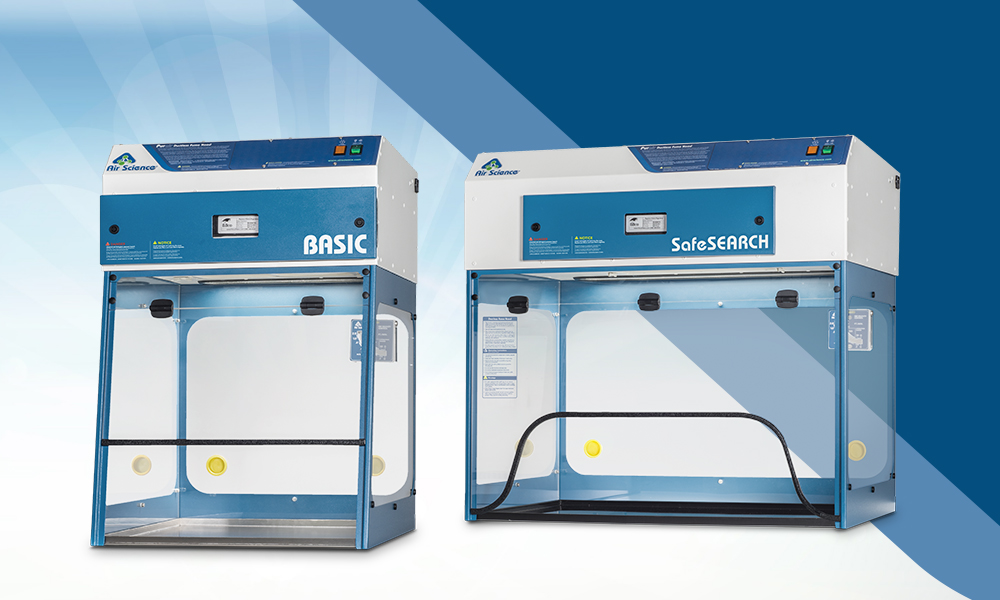 Fume hoods are used to provide protection for the operator and the environment in various facility settings by continuously shifting airflow from the user to the work area. From installation and set up to operation and maintenance, following manufacturer's instructions and best practices are key to safe and effective fume hood use in your facility.
Do's of Fume Hoods
Anyone working with the fume hood should review the manufacturer's instructions and receive training on proper operation.
Ensure that all recommended manufacturer conditions are met for safe and effective operation.
Locate fume hood away from doors, windows and vents to minimize airflow interference from area traffic. A 6 ft clearance in front of the cabinet is strongly advised in order to maintain proper airflow.
Avoid fume hood placement opposite from workstations, desks or other areas where personnel spend significant time to avoid placing additional workers at risk if an incident occurs.
Each fume hood should have a dedicated power outlet which should not be shared with other appliances.
Always wear appropriate PPE: eye protection (safety glasses, goggles, face shield) appropriate gloves, lab coat.
Minimize arm movement, moving arms in and out slowly to avoid disrupting fume hood airflow.
Know the procedures for dealing with chemicals and hazards of chemicals that are being used; refer to the Safety Data Sheet of the chemical if necessary.
Only operate with the correct filter installed for the application.
Keep the slots and baffles free of obstruction by apparatus or containers inside the fume hood.
Use absorbent pads on the work surface where appropriate to minimize splatter and aerosol generation.
Keep lids/covers on all containers, dishes and sample plates.
Any internal adjustments and maintenance should be undertaken by a qualified service personnel only.
Before performing inspection or maintenance, isolate the fume hood from the main power supply.
Don'ts of Fume Hoods
Refrain from fume hood use unless properly trained.
Do not operate the fume hood if the fan fails to run.
Do not modify your fume hood in any way.
Refrain from using the fume hood for chemical or equipment storage purposes.
Avoid sudden or quick movements in and, as they may interfere with airflow.
Never allow your head to enter the plane of the fume hood opening.
Refrain from use with different chemical processes where chemicals could react in the filter.
Avoid use of a gas flame (Bunsen burner), as it may interfere with airflow.
Ignition sources should not be used when flammable liquids or gases are present.
In order to maintain a safe workplace, it is critical that all fume hood operators are trained and familiar with the manufacturer's guidelines for use as well as laboratory best practices. Air Science® ductless fume hoods offer a range of benefits to meet the specific requirements of your facility. Contact us for more information.