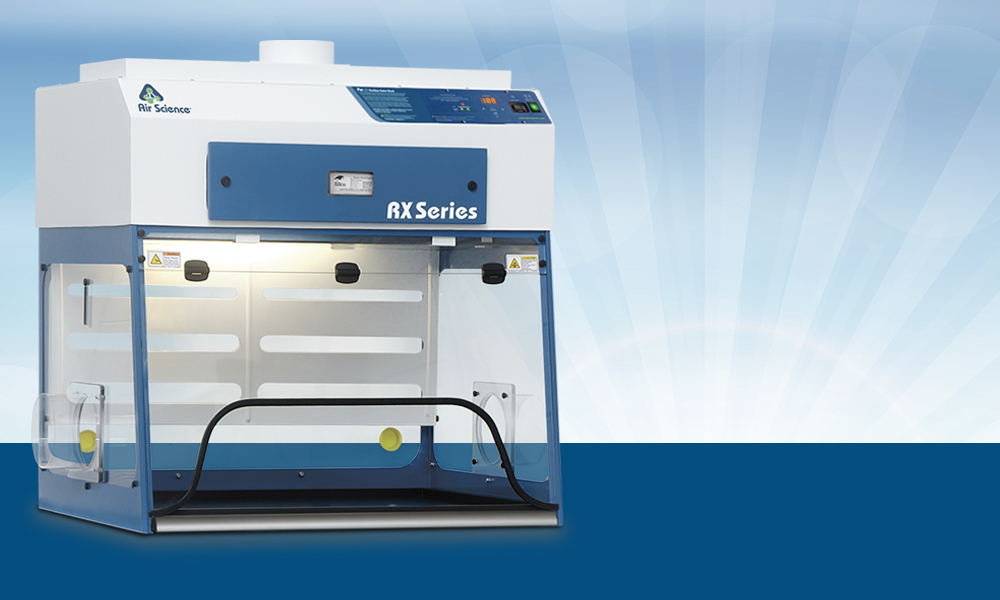 Containment primary engineering controls (C-PECs) used during hazardous and non-hazardous pharmaceutical handling include fume hoods, biological safety cabinets (BSCs), and other ventilated enclosures.
To help simplify the process of choosing the best C-PEC for your application, we've compiled a list of our most commonly asked questions for the Purair RX.
Is this unit USP 800 compliant?
The Purair RX meets both United States Pharmacopeia (USP) chapters 795 (non-sterile, non-hazardous compounding) and USP 800 (non-sterile, hazardous compounding).
It is used primarily for non-sterile compounding of hazardous and non-hazardous drugs and can also be used for tablet cutting or crushing.
Can the Purair RX be fitted with dual HEPA filters?
Yes. To meet USP 800 requirements for recirculating powder hoods, the Purair RX can be fitted with two redundant HEPA filters. Without using dual HEPA filters, the Purair RX would need to be externally vented to meet USP 800 requirements. This would add additional infrastructure costs and increase energy usage.
Can it be vented out of the building?
The Purair RX is designed to offer a high degree of installation flexibility. It can be used as a recirculating hood with dual (redundant) HEPA filtration, or it can be thimble ducted through the facility exhaust system using the exhaust canopy located on the top of the unit.
Is the Purair RX a Class I or Class II BSC?
The Purair RX is a Class I cabinet that protects the user and the environment from hazardous powders and particulates generated on the work surface. It is used for applications that do not require product protection.
While sterile applications, such as IV and infusion preparation, are performed using the Purair LF Series Cabinets or, when hazardous products are used, the Purair BIO Biological Safety Cabinets.
Does the Purair RX use horizontal or vertical airflow?
The Purair RX uses horizontal airflow for more accurate readings on balances on scales. The rear internal baffle systems ensure a smooth airflow pattern and safe capture of any particulates on the work surface.
Resources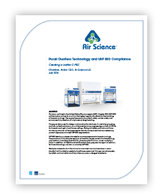 Purair Ductless Technology and USP 800 Compliance