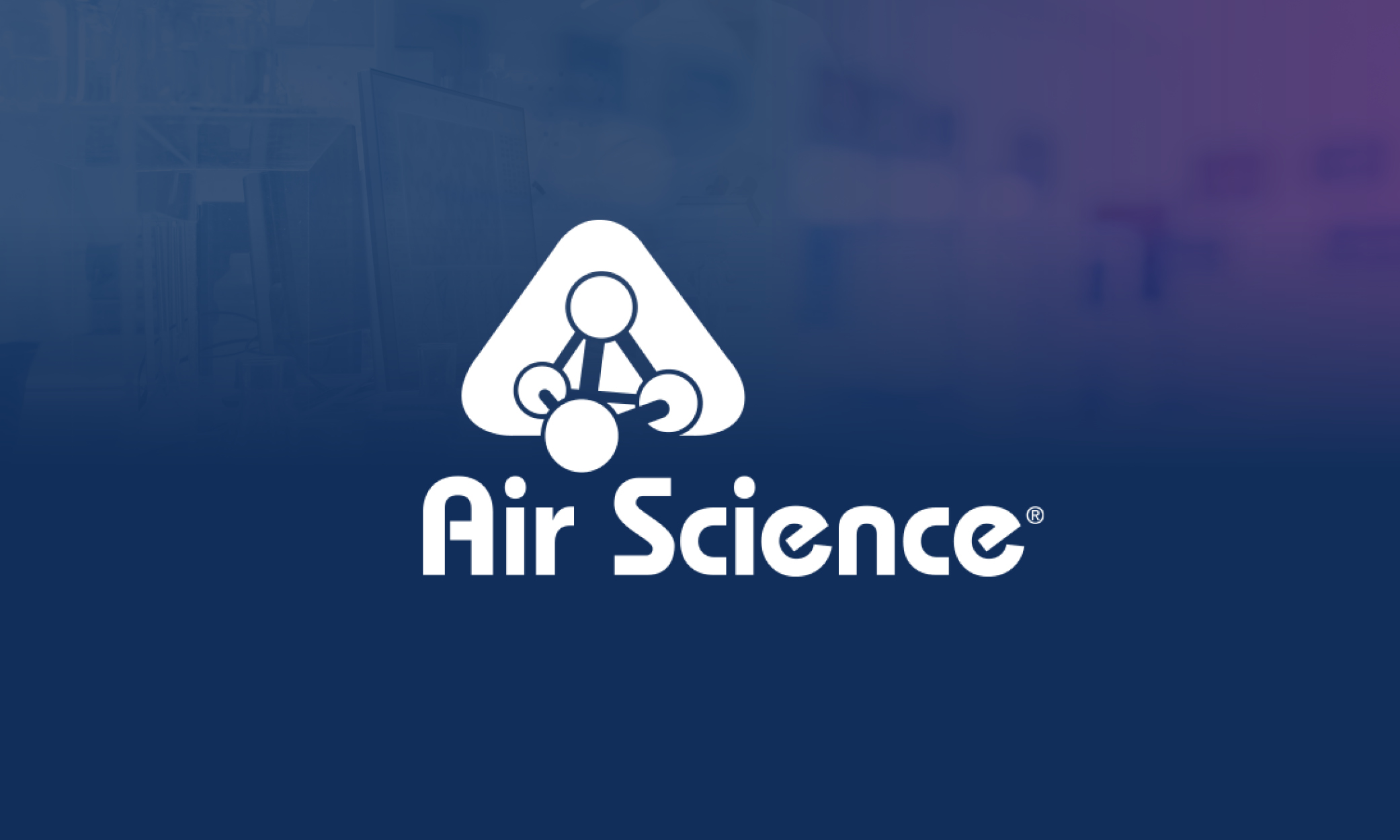 The ongoing COVID-19 pandemic continues to create extraordinary challenges for healthcare workers and laboratory professionals looking to combat the spread. Laboratory biosafety guidelines issued by the Centers for Disease Control and Prevention (CDC) and the World Health Organization (WHO) provide guidance on the safe handling of COVID-19 samples within clinical and research laboratories.
The CDC and WHO currently recommend that Class II biological safety cabinets (BSCs) be utilized any time a laboratory procedure has the potential to generate aerosols or droplets as a result of pipetting, centrifugation or other techniques. Class II BSCs are an ideal choice for handling COVID-19 samples because they provide three levels of protection: personnel protection (the user), product protection (the sample) and environmental protection (the laboratory).
Purair BIO Biological Safety Cabinets
The Purair® BIO biological safety cabinet (BSC) is certified for safety and performance in accordance with NSF/ANSI Standard 49 and EN12469 which certifies Class II, Type A2 laminar flow cabinets are suitable for working with biosafety agents at levels 1, 2 and 3. Air Science 4-foot models are certified by NSF.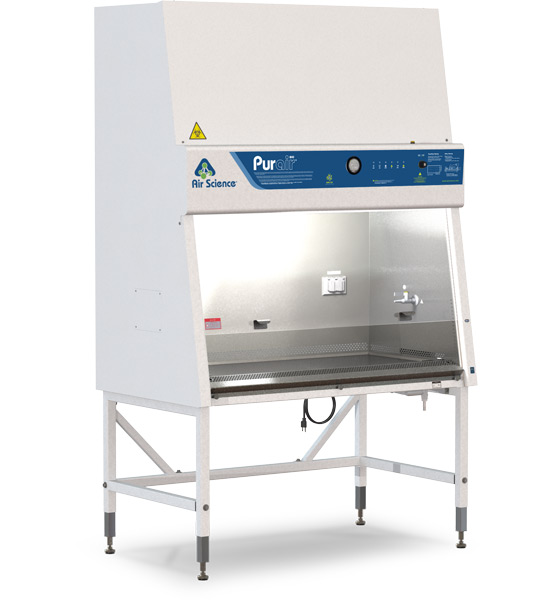 Purair BIO BSC Features & Benefits
Single EC Blower Motor Design. The Purair BIO is designed with a single EC blower motor for ease of use, reliability, and to enable low cost of ownership. Dual motor designs can introduce a number of problems, including unbalanced airflow, higher maintenance costs, longer certification processes and uneven filter loading. Airflow adjustments are simpler, operational costs lower and maintenance easier for BSCs equipped with single EC blower motors.
Flexibility. The Purair BIO includes multiple service connections for maximum flexibility. It includes duplex electrical outlets with splash-proof, UL listed covers. CSA certified service valves for gas, air and vacuum are also available. They can accommodate a maximum working pressure of 75 PSI.
Operator Safety. The anti-ultraviolet, 6 mm tempered glass ensures maximum protection for the operator.
Ergonomic Design. The user interface combines ergonomics, safety and aesthetics with a 10° angled window design that reduces operator head and elbow discomfort, as well as eye strain and fatigue.
Slim Profile. The Purair BIO is one of the narrowest BSCs on the market and permits easy passage through standard doorways.
Since COVID-19 is classified by the CDC as a BSL-3 pathogen, clinical work associated with diagnostic preparation and management must be performed in an NSF Certified biological safety cabinet under HEPA filtration to protect the lab worker, the environment and to prevent cross contamination
HEPA Filtration
HEPA filtration of downflow and exhaust paths provides a primary containment work area for life science research, cell culture processing, and other applications where protection of the user, the work product and the environment, and mitigation of cross-contamination on the work surface are needed.
The Purair BIO uses self-contained HEPA filters designed to physically capture particles larger than 0.3 microns with >99.995% typical efficiency.
The integrated HEPA filtration system provides clean air to the work surface in a gentle vertical laminar flow pattern, allowing the exhaust HEPA filter to trap biohazardous particles prior to the air being exhausted into the room.
The Purair BIO maintains an airflow ratio of 70% recirculation to 30% exhaust to ensure operator protection. A patented HEPA filtration lock maintains filter efficiency, minimizes the chance of leakage and prolongs filter life.
Learn more about our Purair BIO biological safety cabinets, view all of our Purair BIO models and contact us today for a quote.
References:
CDC: Laboratory Biosafety Guidelines for Handling and Processing Specimens Associated with Coronavirus Disease 2019 (COVID-19)
Laboratory Biosafety and COVID-19: Questions and Answers
WHO: Laboratory biosafety guidance related to the novel coronavirus (2010-nCoV)