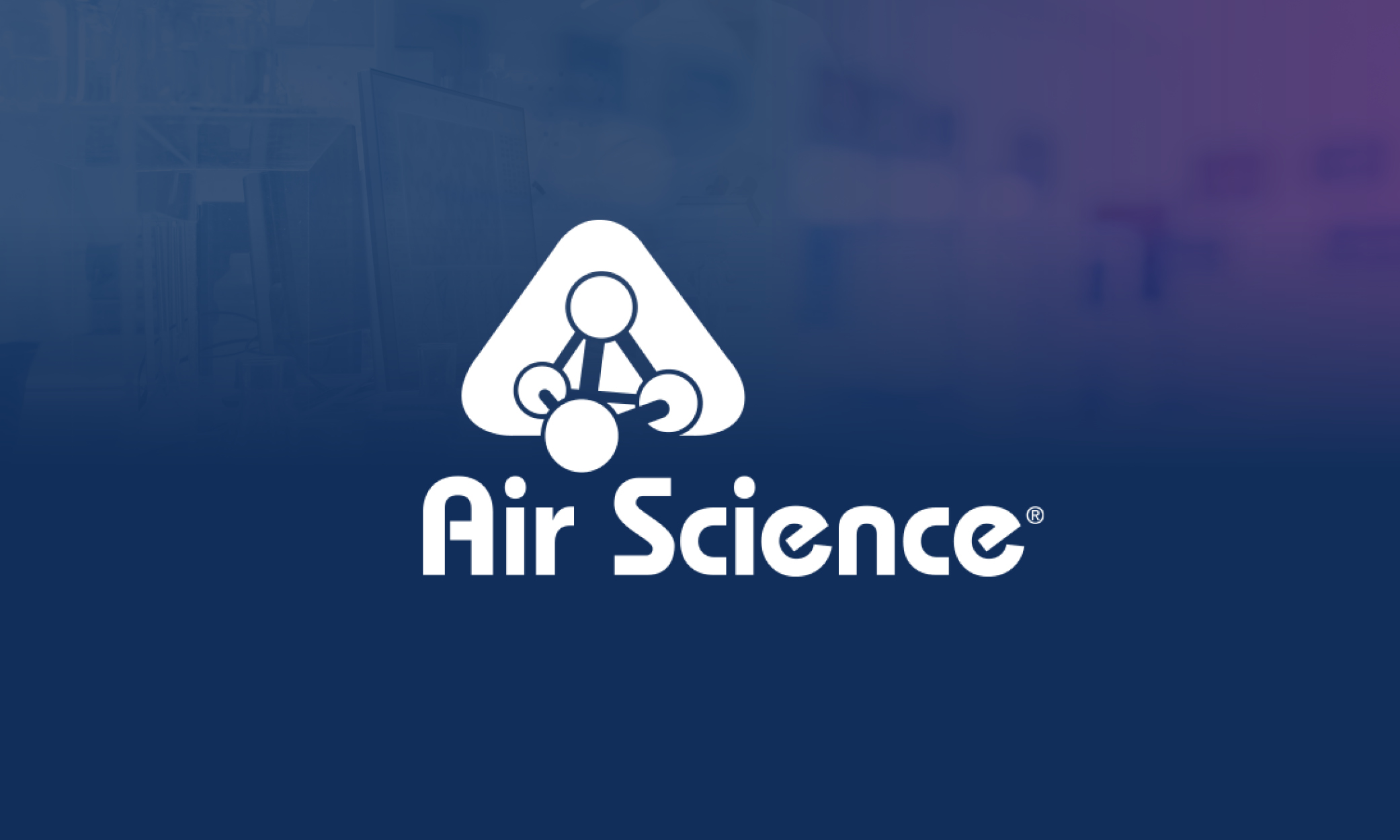 Laboratories are all about hands-on learning and research, but they can also be dangerous places. Most come fully stocked with chemicals of all sorts, from strong acids to neurotoxins. They also come equipped with natural gas-guzzling Bunsen burners and high-pressure cookers called autoclaves. Additionally, physics labs often have lasers; chemistry labs have explosives; and biology labs often have infectious organisms. Literally, everywhere you turn, there is something that could seriously injure students.
Anyone who has spent considerable time in a laboratory has either fallen victim to an accident or knows someone who has and some of these accidents can be catastrophic.
Two Recent Lab Accidents
An Explosive Situation
On January 7, 2010, there was an explosion in a chemistry lab at Texas Tech. Thankfully, nobody was killed, but a graduate student was seriously injured.
Two graduate students were working on creating derivatives of an explosive compound called nickel hydrazine perchlorate. They made 10 grams of the substance, which is 100 times more than their professor considered safe. (The professor instructed them to not make more than 100 mg, though the graduate students denied such a safety limit existed.) One of the students decided to crush the substance with a mortar and pestle prior to analysis. However, this was a tragic mistake. These types of substances can explode under friction or pressure. And that's exactly what happened. The student suffered from burns and lost three fingers.
A Death in the Machine Shop
On April 12, 2011, Michele Dufault's life came to a heartwrenchingly tragic end. The 22-year-old Yale physics student was up late at night working alone in the chemistry department's machine shop, using an industrial lathe. Sadly, nobody was around to help Dufault when her hair became tangled in the rapidly spinning tool, which wrapped around her neck in a deadly instant. She died of strangulation, just weeks away from graduation.
These two accidents, and unfortunately, among many other examples, reveal the importance of creating and maintaining a culture of safety in the lab.
EDU™ Series Fume Hoods Ideal for Educational Group Training
The Air Science® EDU Series Ductless Demonstration Fume Hoods are engineered to protect users and the classroom environment from hazardous vapors generated on and above the work surface while providing 360° visibility, optimal for classroom or training sessions. These units were developed to meet the increased market demand for teaching and demonstration fume hoods where classroom observation is necessary.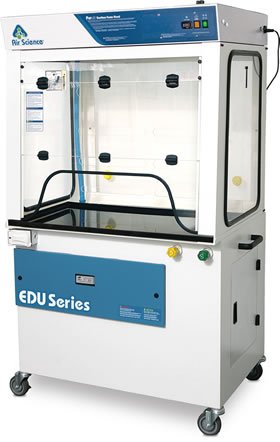 These self-contained units, easy to install, operate and maintain, combine affordability and portability while delivering reliable protection. Employing Air Science Multiplex™ Filtration permits versatile filter configurations and optional HEPA/ULPA filter additions for biological safety against particle hazards.
Available in four models, all cabinets in the EDU Series feature clear sides and back panels to permit unrestricted observation of processes within the work area, making them ideal for group applications. The 34-inch-wide EDU-ADA is specially designed with hand-held controls and a frame recess to permit use by persons with disabilities or wheelchair access. Other models include the EDU-JUNIOR, EDU-CLASSIC and EDU-MOBILE, with available widths ranging from 24 to 60 inches.
Air Science is an industry leader in the design and manufacturing of ductless fume hoods, biological safety cabinets, forensic laboratory cabinets, filtered and vented storage cabinets, balance enclosures, PCR workstations, total exhaust fume hoods and custom engineered containment and filtration cabinets. The company serves pharmaceutical, biotech, clinical, industrial, forensics and educational markets worldwide.
For more information, contact Air Science or visit the EDU Series product page.