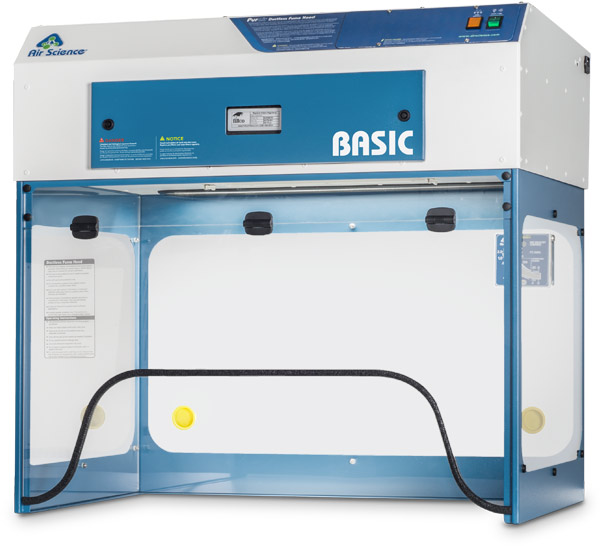 The Purair Basic ductless fume hood is designed to provide high-level performance at an affordable price, and can be utilized for COVID-19 applications when the appropriate optional accessories are incorporated. Found in research laboratories throughout the world, the versatile and efficient Purair Basic is engineered to protect the user and the environment from hazardous vapors and odors generated on the work surface via carbon filtration. The addition of a HEPA filter enables the Basic series fume hood to be utilized for non-sterile biological handling, offering added protection from biological agents and particulates that may pose health and safety risks to personnel and the environment.
UV germicidal lamps are being used to aid in disinfection of air, surfaces and equipment within hospitals and healthcare facilities, to help reduce and control the spread of the Coronavirus. With experience in UV technology, Air Science® delivers additional opportunities for clinicians and researchers to mitigate contamination from the virus. An optional germicidal UV light added to the Purair Basic ductless fume hood provides for safe and rapid decontamination of interior surfaces while ensuring a safe work environment for the operator. Read our white paper on Using Ultraviolet Light to Eliminate DNA Cross-Contamination.
At the heart of the Purair fume hood product line is innovative Air Science Multiplex™ Filtration Technology that creates a safe work environment over the widest range of applications in the industry. Air Science fume hoods are expertly designed to meet specific applications and certified for quality construction, complying with current technical and safety regulations. Standard features, options and accessories are purposefully developed to enhance user friendliness and operator safety.
Learn more about the Air Science Purair Basic Ductless Fume Hood.