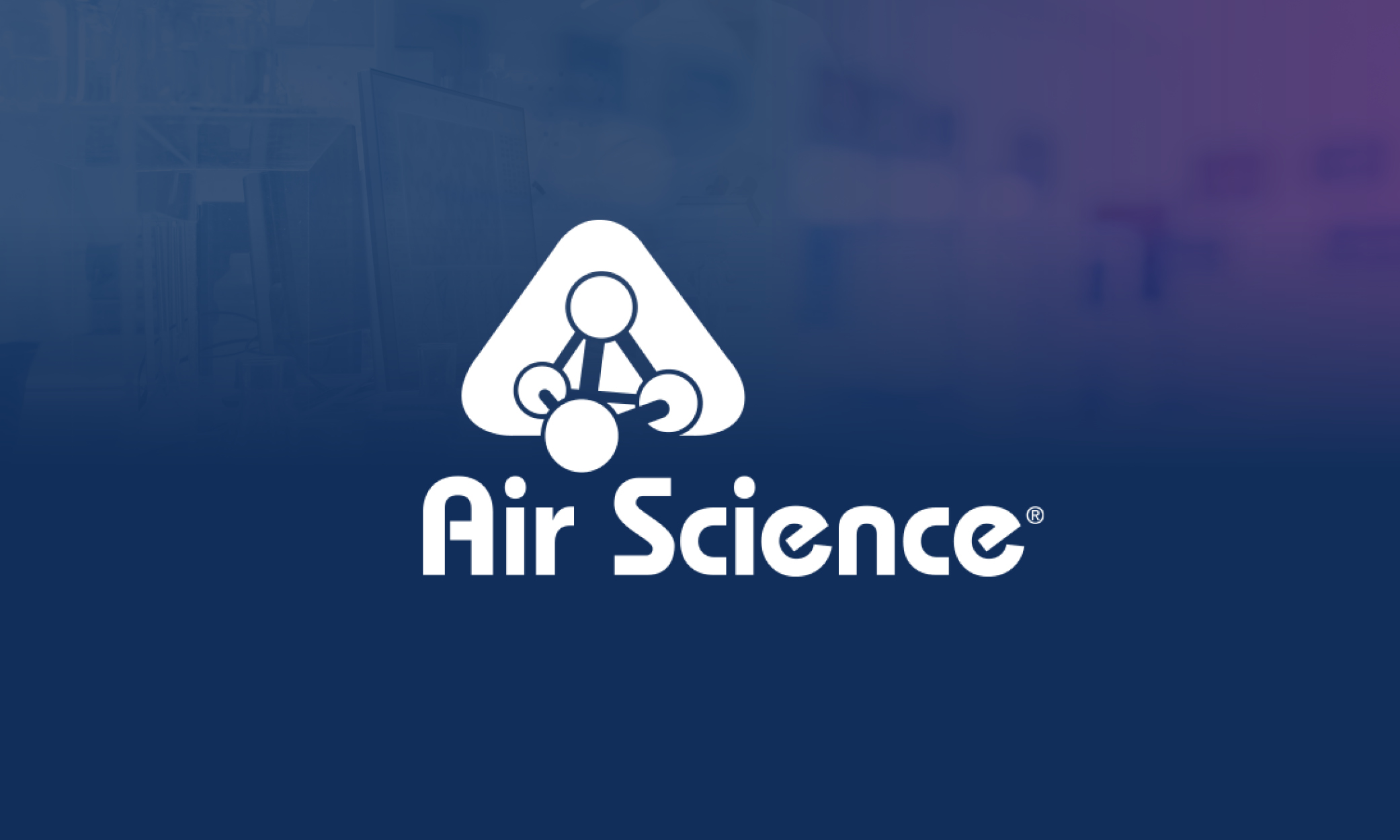 The advent of the COVID-19 pandemic has generated a widespread need for a safe, effective and fast decontamination method for protective masks and other items used in clinical and everyday applications. Even before the first reports of mask shortages sent suppliers into overdrive, the use of ultraviolet light had already emerged as a proven method of destroying surface pathogens that can be exposed to the 254 nm wavelength that breaks apart DNA. UVGI is commonly used in water treatment, cell culture incubator chamber decontamination and many other applications where surfaces can be exposed to a uniform emission.
Commonly referred to as UVGI (ultraviolet germicidal irradiation), the UV method is particularly beneficial where masks and other devices can be reused over a sequence of cycles. Air Science has combined our laboratory equipment design and fabrication expertise with both UV lamp arrangement and HEPA filtration to produce a portable UV Decontamination Chamber that is designed to create light emission conditions known to safely decontaminate contents such as the N95 Filtering Face Respirators (FFR) found on the front lines of clinical treatment.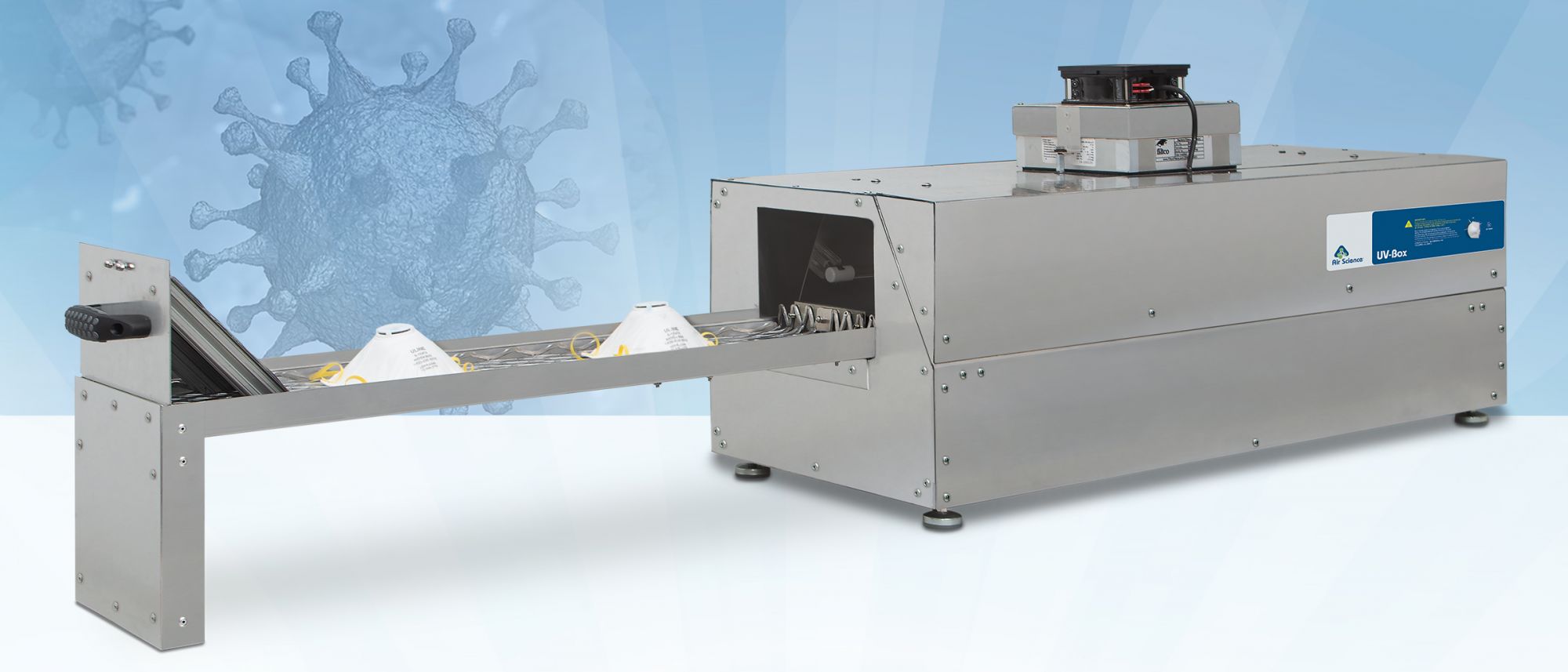 The Model UVB-40 is a tunnel concept with a loading tray that permits batch processing of masks while protecting the user and environment from pathogens, particulates and chemical vapors emitted during the process.
The tunnel contains eight UV lamps that surround a grated tray which, when closed, creates a light tight seal.
The UV lamps are positioned at 360 degrees around the tray to provide an even distribution of UV light.
Air inlet vents are strategically positioned beneath the chamber to cool individual lamps and extend lamp life.
A positive airflow blower mounted on the chamber pulls exhaust air from the chamber through a general purpose carbon filter and a high performance HEPA filter to return clean air to the room.
The UV Chamber includes a basic control system with simple adjustable timers, as well as an optional microprocessor controller with screen-menu options for programming ON cycles, memory inputs, countdown functions and lamp life indicators.
While Air Science does not provide specific directions on the use of the UVGI process, the design of the Model UVB-40 is based on prototypes and UVGI criteria outlined in the Final Report, Research to Mitigate a Shortage of Respiratory Protection Devices During Public Health Emergencies, published by Applied Research Laboratories, Inc. on behalf of the United States Food and Drug Administration. Detailed information on this report, as well as a complete bibliography referring to UVGI decontamination published by independent sources including the Centers for Disease Control and Prevention, the National Institutes of Health and a summary of peer-reviewed journals is available.