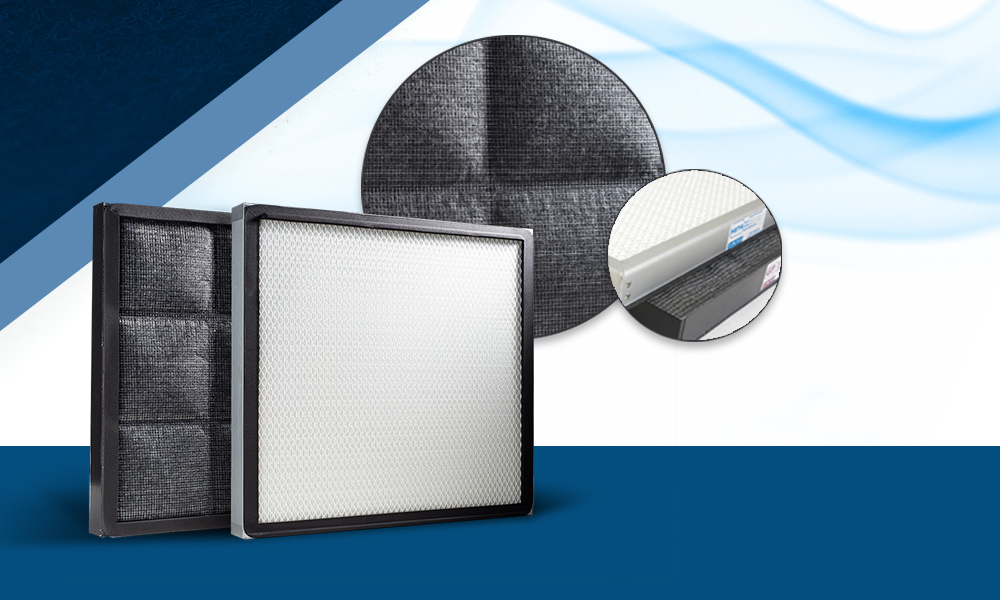 Your air filtration system is designed to protect you, the environment, and/or the work surface from contamination. Air filters exist for nearly every application and can use a variety of media to capture volatile fumes or particulates. Whether you choose ductless or ducted air filtration methods, HEPA and ULPA air filters are key in maintaining particulate protection.
What are HEPA Filters and ULPA Filters?
Both HEPA (High Efficiency Particulate Air) filters and ULPA (Ultra-Low Particulate Air) filters remove dust, pollen, mold, bacteria and any airborne particulates that might endanger personnel during various applications. The filers are comprised of a dense mat of randomly arranged fibers that function the same way, whether they are HEPA or ULPA. The key difference is in the size of particulate that is captured. HEPA filters are 99.99% efficient for trapping particulates down to 0.3 µm, while ULPA filters provide 99.999% efficiency for particle sizes between 0.1 to 0.3 µm. When HEPA/ULPA filtration is used in a ductless fume hood, this provides personnel protection from particulates and biological contaminants and allows the cabinet to be classified as a Class I Biological Safety Cabinet. However, not all HEPA/ULPA filters on the market are of the same quality. Low-cost HEPA/ULPA filters may seem like a bargain if considering price alone. Yet lower-cost options often exhibit a shorter life and greater potential for leaking, resulting in more frequent filter replacements over time.