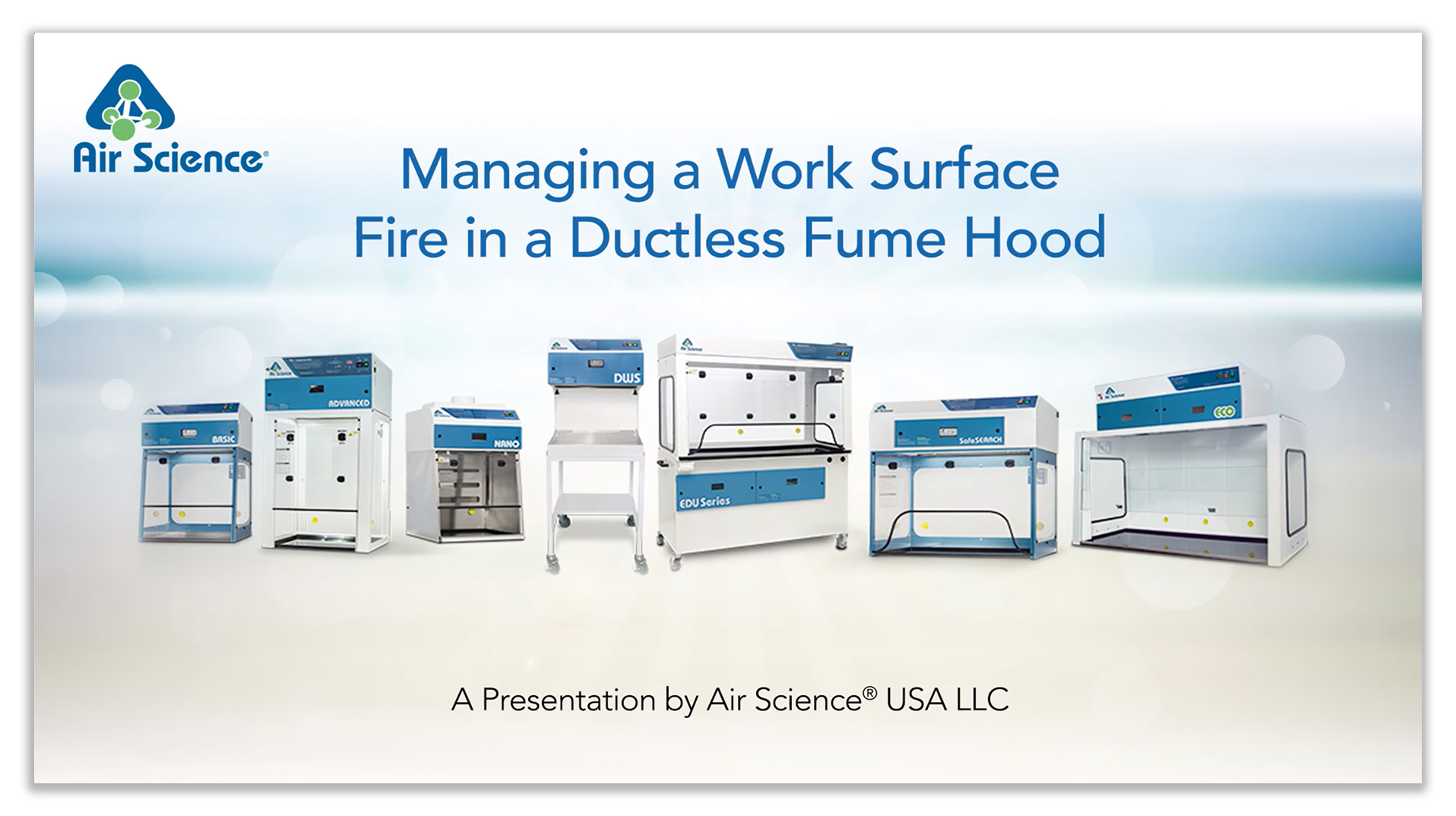 The variety of contaminants that ductless fume hoods are designed to protect the operators, the environment and equipment from, can also contribute to the risk of a fire. Fume hoods should not only protect the users from potential chemical contamination, but should also have built-in measures to protect against potential fire hazards.

This is why proper laboratory fire management protocols are crucial to maintaining personnel safety. The integration of engineered solutions to control fires is an important fail safe that can help improve operator safety and protect your business investment. Fire suppression systems, such as those offered by Air Science, can be included as an option for ductless fume hoods, laboratory glove boxes and hazardous material storage cabinets.
Watch Our Webinar: Managing a Work Surface Fire in a Ductless Fume Hood
Air Science recently performed a series of controlled field tests on the direct low pressure fire suppression system on select Purair® Advanced series ductless fume hoods. The tests demonstrated a high level of effectiveness in the event of both small and larger fires on the work surface, controlling and extinguishing the fires within seconds of ignition.
Download our "Fume Hood Fire Testing: Benefits of Metal Substructure" whitepaper today.