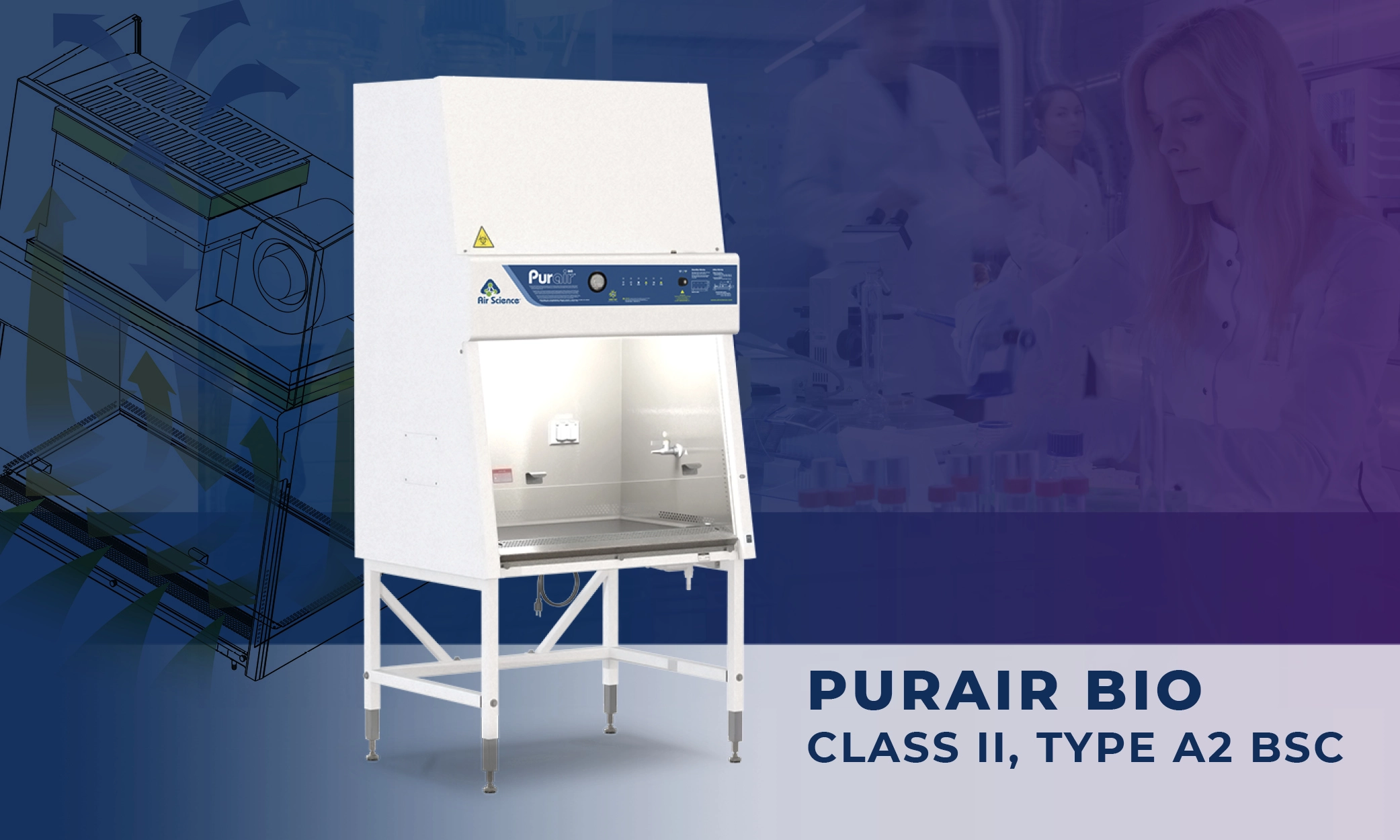 Generally, biological safety cabinets (BSCs) are ventilated enclosures designed to protect laboratory workers and the surrounding environment from biologicals and particulates. BSCs fall within one of three different classes. Selecting the correct BSC depends on the level of protection needed for your application. Class II biosafety cabinets provide operator, product or specimen, and environmental protection from airborne particulates and biologicals.




What if you need a Biological Safety Cabinet that also provides protection from fumes?




Fume hoods protect users from volatile chemicals. For ductless enclosures, these chemical vapors are captured via activated carbon filters. When optional HEPA or ULPA filters are used, ductless fume hoods function as a Class I BSC and can also provide particulate protection. However, if your application requires sample protection in addition to operator and environmental protection from biologicals and chemical vapors, then a Class II B2 biosafety cabinet is your best option.




Are Biological Safety Cabinets ductless or ducted?




Biosafety cabinets can be ductless or ducted, depending on the type. Class II A2 BSCs are ductless but can be ducted. They capture particulates and pathogens via HEPA filters and internally recirculate filtered air to provide sterility. Class II, Type A2 biological safety cabinets protect against cross-contamination on the work surface but are also suitable for work with biosafety agents at levels 1, 2, and 3. Because conditioned air is not externally vented with a ductless BSC, these can help reduce HVAC loads and thereby reduce energy consumption. However, they are not suitable for chemical fumes.




Class II, Type B2 biological safety cabinets are ducted units. Since air is vented to the outside, they can be used in applications that also require protection from fumes.




The Air Science Purair® BIO delivers superior personnel, product and environmental protection. It can be used as a ductless Class II, Type A2 biosafety cabinet with your choice of NSF/ANSI 49 certified models. And, for most installation options for ducting, the Purair Bio is the narrowest on the market with a slim profile, permitting easy passage through standard doorways.




Learn more about the Air Science Purair BIO Class II, Type A2 BSC.