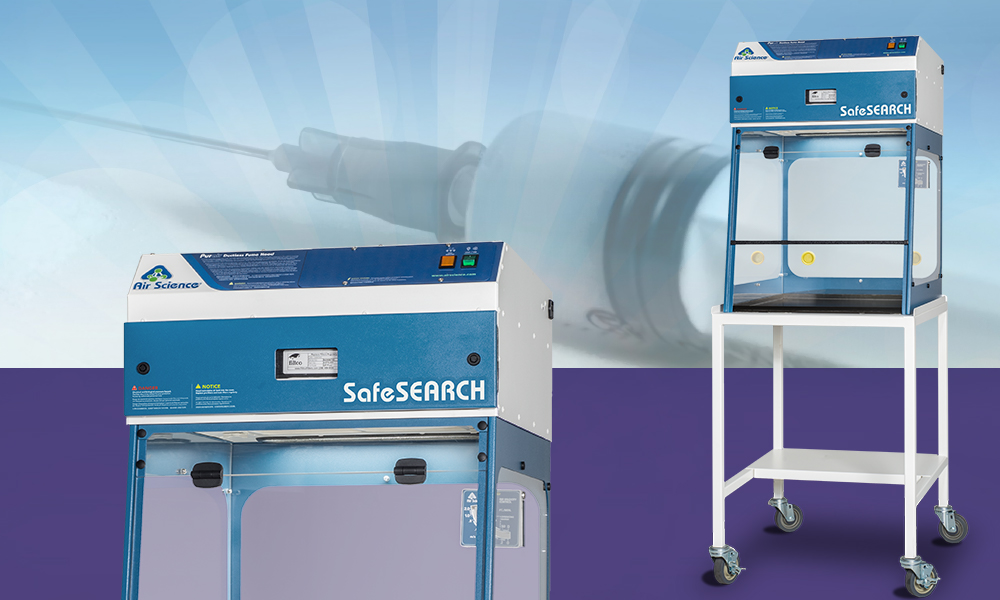 The narcotics epidemic has continued to grow during the COVID-19 pandemic, with more fatal overdoses being reported as a result. According to the CDC, drug overdose deaths totaled more than 81,000 from May 2019 to May 2020 – the highest number ever recorded in twelve months. Overdose deaths caused by synthetic opiates increased by more than 38% from the previous period.1
According to the John Hopkins Bloomberg American Health Initiative, street drugs are increasingly laced with extremely potent prescription painkillers. Those taking these street drugs are often unaware of the increased potency.2 As little as two to three milligrams, a few grains worth, can cause a fatal reaction.
During routine searches, seizures, evidence collection or other routine work, law enforcement officers and first responders can unknowingly be put at risk. The increasing prevalence of prescription analgesics on the streets makes it essential for officers and first responders to take additional precautions during the line of duty.
Increase Safety During Drug Seizures and Searches
The Purair® SafeSEARCH ductless containment enclosure is designed to help protect technicians, public service workers, and other high-risk employees from particulates and unknown powders. The SafeSEARCH uses activated carbon filtration to capture potentially harmful vapors used in the manufacture of drugs or to mask the odor of narcotics and HEPA filtration to capture airborne particles.
The Purair SafeSEARCH is available in three standard sizes with no need for external ductwork. This makes it easy to install in mailrooms, airports, bus terminals, vendor receiving bays, police departments, forensic laboratory facilities and mobile crime labs.
Using the SafeSEARCH enclosure while searching confiscated items, bagging evidence or examining packages or letters helps ensure personnel safety no matter the application.
1 "Overdose Deaths Accelerating During COVID-19." Centers for Disease Control and Prevention. December 17, 2020. https://www.cdc.gov/media/releases/2020/p1218-overdose-deaths-covid-19.html
2 https://americanhealth.jhu.edu/fentanyl
Resources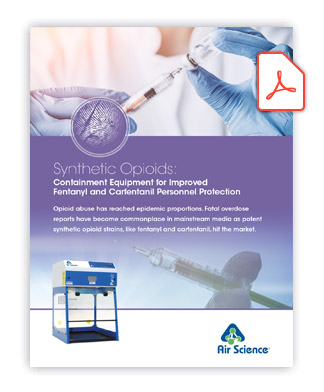 Synthetic Opioid Containment Products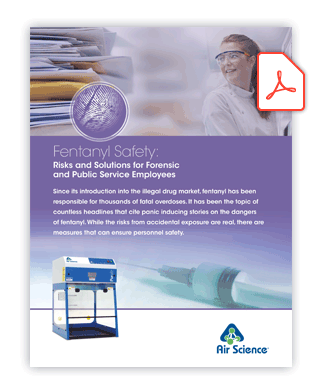 Ebook: Protect Against Fentanyl Exposure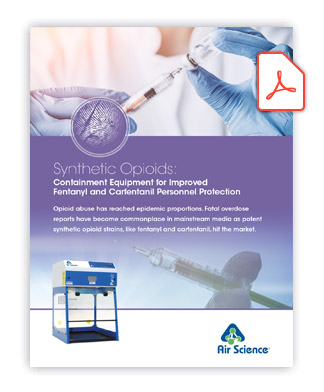 Ebook: Synthetic Opioids: Containment Equipment for Improved Fentanyl and Carfentanil Personnel Protection