New CDC Guidance Recommends PCR Workstations for RT-PCR of Novel Corona Virus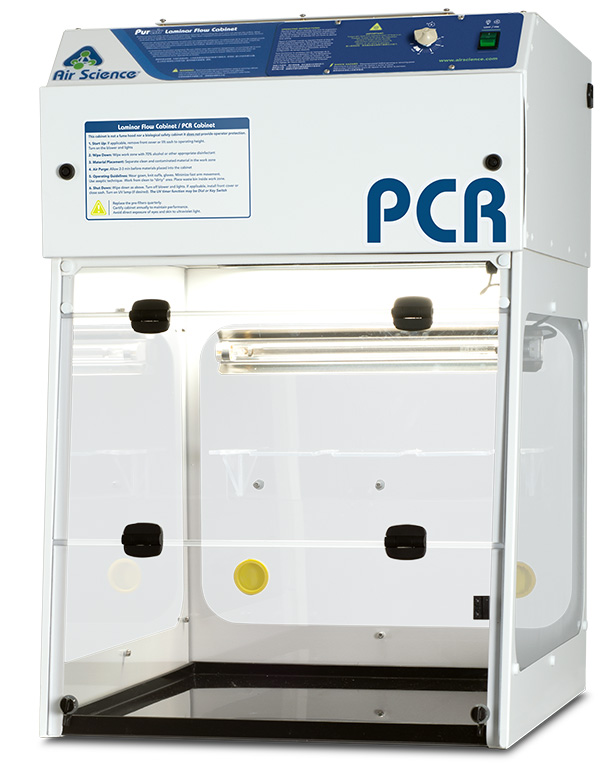 The Centers for Disease Control and Prevention has developed a new laboratory test kit for use on patient specimens for the virus that causes COVID-19. The CDC 2019-Novel Coronavirus (2019-nCoV) Real-Time Reverse Transcriptase (RT)-PCR Diagnostic Panel test is intended for use by laboratory personnel specifically instructed and trained in the techniques of real-time PCR and in vitro diagnostic procedures when handling RNA once it has been extracted from the virus.
This test is designed to detect the virus in respiratory specimens such as nasal or oral swabs collected from persons meeting CDC criteria for COVID-19 testing. This CDC test kit is authorized for use on upper and lower respiratory specimens by laboratories designated by the CDC as qualified, and in the United States, certified under the Clinical Laboratory Improvement Amendments (CLIA) to perform high complexity tests, using samples collected with appropriate infection control precautions in place.
Air Science® Purair® PCR workstation enclosures are ideally suited for assay setup and amplification applications, providing a safe, energy-efficient, contamination-free environment for use when flexible access to instrumentation inside the cabinet is required. Employing Air Science Multiplex™ HEPA filtration technology, this PCR workstation protects against cross-contamination during PCR procedures but does not offer operator protection. Laboratories handling live virus cultures require a Class II or Class III Biological Safety Cabinet, which supplies personnel protection as well.
The versatile Purair PCR workstations are designed for desktop use or cart installation and are available in three models with a variety of options, meeting or exceeding OSHA, ANSI and other International standards.
Key Features:
Sterile work zone for aseptic techniques.
Air cleanliness meets and exceeds ISO Class 5.
Energy saving LED lighting.
Vertical laminar airflow with HEPA filtration.
Equipped with germicidal UV lamp for decontamination.
360-degree visibility with UV absorbing polycarbonate construction.
Click to learn more about Air Science PCR Laminar Flow Cabinets.
Click to learn more about Air Science Purair BIO Biological Safety Cabinets.