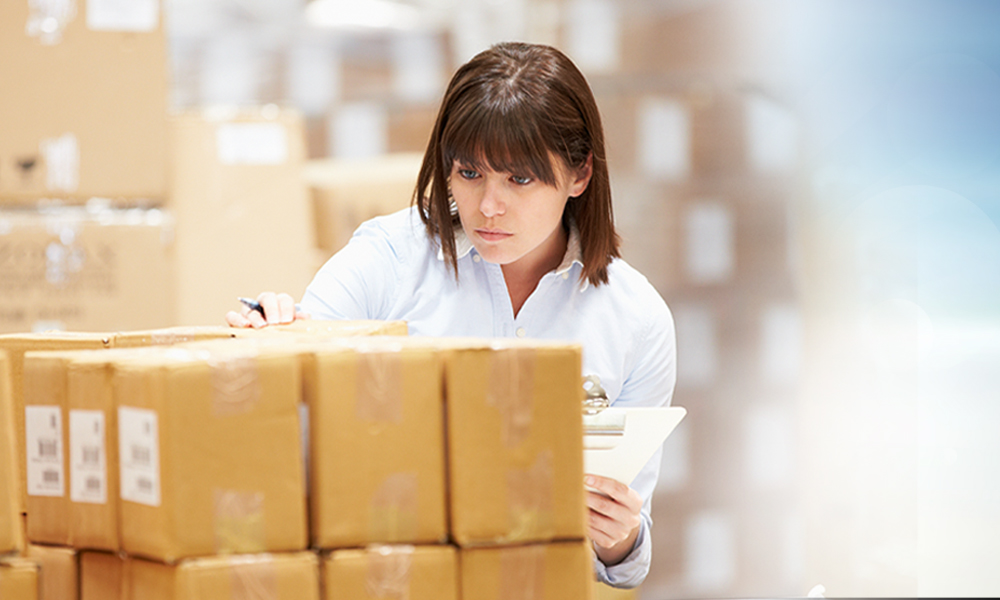 Though the new year is here, many facilities are still recovering from the holiday rush of mail, packages and shipping delays. While workers in shipping and postal facilities are likely to be fatigued from this surplus, they can have a higher chance of exposure to potentially harmful materials in packages and envelopes.
Suspicious packages can contain highly potent drug particulates. For this reason, the Department of Homeland Security (DHS) recommends filtered exhaust hoods or containment receptacles to handle and screen mail. When used in mailrooms and shipping centers, as well as airports, facility receiving bays, police departments and forensic laboratories, ductless filtered exhaust hoods protect workers from accidental overdose to drug particulates that are shipped illicitly.
The Air Science® Purair® SafeSEARCH uses ductless carbon and/or HEPA filtration technology to capture hazardous drugs, chemical vapors or biologicals that may be encountered during routine package processing. Because it relies on ductless technology, it is easy to install without HVAC changes and complies with DHS recommended best practices.
Purair SafeSEARCH
SafeSEARCH reduces the risk of releasing chemical vapors and harmful particulates into the environment
HEPA/ULPA filters provide an additional safety layer against biologicals
Electronic monitoring ensures continued performance and safety
Energy Efficient ductless design eliminates HVAC construction, saves on utility costs and does not require costly additional ductwork
Standard sized turnkey models are self-contained, selected models are portable
Learn more about the entire family of Purair SafeSEARCH ductless fume hoods.
Resources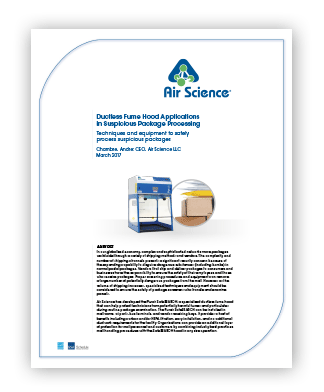 Whitepaper: Suspicious Package Processing with Ductless Fume Hoods