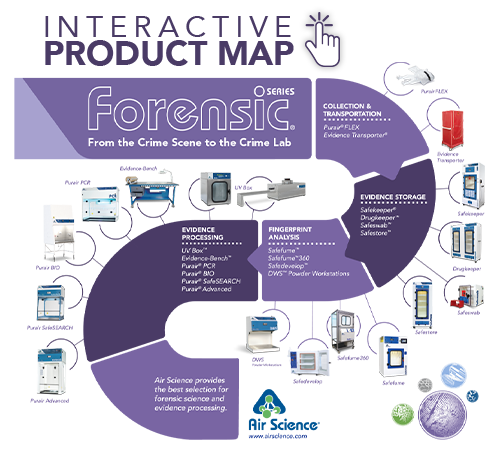 The Air Science suite of forensic evidence processing systems was developed specifically for law enforcement and criminal investigation facilities worldwide. We know that cases can be built on forensic science. Our forensic equipment suite ensures accurate, repeatable results from collection and transportation to evidence processing.
The full line of Air Science forensic evidence products can meet the safe storage and accurate processing needs of any size forensic laboratory or law enforcement office.
Not sure what you're looking for? Use our visual forensic product map to find at-a-glance solutions that fit your needs.
Click the button or image below to find your next forensic evidence processing system.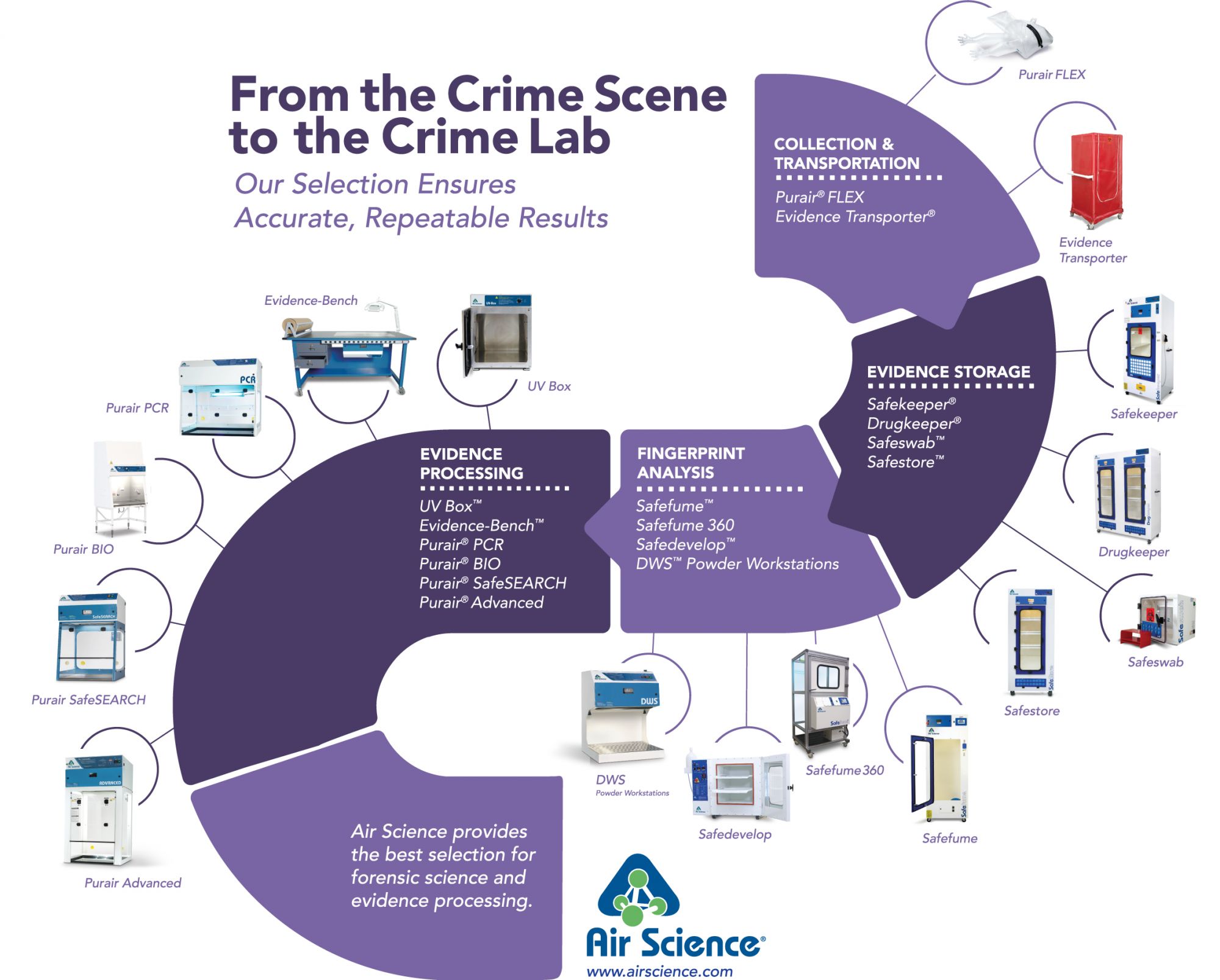 To learn more visit our Forensics Page.