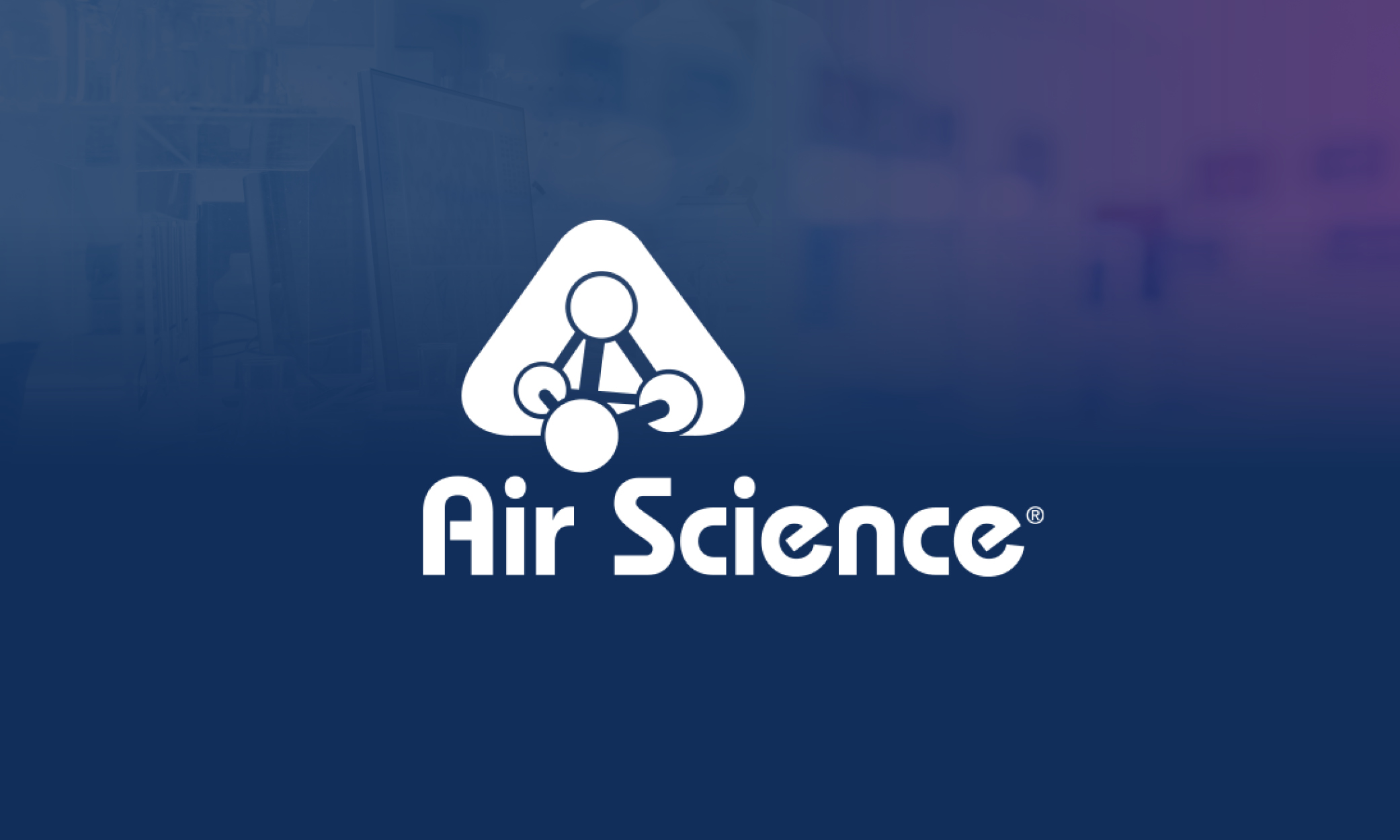 Ducted fume hoods and accessories represent one of the most substantial expenditures that a laboratory manager faces. The cost of air filtration does not end at the initial purchase price of a fume hood. Construction of ductwork and placement of utilities may be a one-time expense, however, the ongoing cost of power and the increased HVAC load on the facility can be significant.
Fume hoods can be categorized into two main types – ducted and ductless.

Ducted Fume Hoods
Traditional ducted fume hoods are connected to existing facility ductwork and pull contaminated air through the hood and direct it outside the facility and into the atmosphere. Ducted fume hoods can be filtered or unfiltered depending on the design and application.
Ductless Fume Hoods
Ductless fume hoods contain filters that clean contaminated air and recirculate it directly back into the laboratory. No additional ductwork is required to exhaust air to the outside. Ductless fume hoods provide the same filtration capabilities as ducted hoods but are easier to install, have lower initial installation costs, can easily be moved or relocated in the laboratory and can be highly efficient.
Designed to be installed almost anywhere in a facility where there is work to be done, the ductless fume hood offers a range of benefits that permit research, manufacturing and processing functions to proceed with safety and efficiency.

Air Science ductless fume hoods are now used worldwide. These hoods provide cost-effective containment and protection solutions essential to good chemistry, personnel safety and environmental protection. Examples represent a wide range of business, laboratory and enterprise solutions such as:
Performing arts of Cirque du Soleil where stagehands paint the shoes of the cast after each show
Boutique mushroom factories where entrepreneurs supply high-quality products to area restaurants
Crime labs where evidence processing demands containment, contamination-free DNA in PCR processes
Microbreweries and wineries where aficionados extend their love of the craft by starting businesses that serve emerging markets
Efficiency, Sustainability and Versatility
Air Science manufactures a complete series of high-efficiency ductless fume hoods, ductless workstations, laboratory filtration products and custom enclosures designed to protect the user, the process and the environment from hazardous vapors, fume and particulates.
Download our free Ebook Ducted Vs. Ductless Venting Options: The Benefits of a Ductless Laboratory.
Explore all of our ductless products or contact us today to learn more.
Resources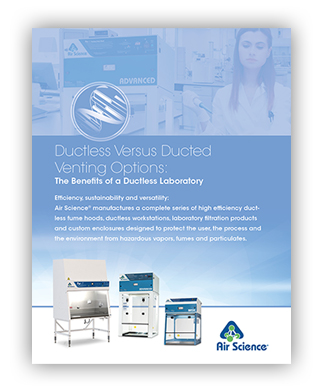 Ebook: Ductless vs. Ducted Laboratory