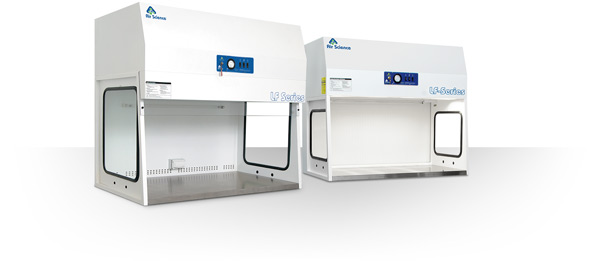 In a recent whitepaper, Air Science Owner, Andre Chambre discussed the importance of laminar flow cabinet design to pharmaceutical compounding standards compliance. The Purair Horizontal and Vertical Laminar Flow cabinets have numerous product design elements that effectively maintain USP797 and IEST compliance. These cabinets are proven to protect patients from microbial contamination, bacterial endotoxins, or chemical contaminants.
"Our products are used throughout the pharmaceutical industry for a variety of containment purposes," said Air Science CEO Paul Chambre. "Our laminar flow products are designed specifically for compounding procedures that adhere to the strict requirements of USP797."
One of the most well-known procedural standards in the pharmaceutical industry is USP797, which governs sterile pharmaceutical compounding. USP797 compliance focuses on preventing microbial contamination, excessive bacterial endotoxins, variability in the intended strength of correct ingredients, unintended chemical and physical contaminants, or ingredients of inappropriate quality. USP797 Sterile Pharmaceutical Compounding Procedures essentially focus on maintaining air quality through the separation of contaminants from compounding materials.
"The designs of our laminar flow cabinets ensure that first air only contacts the work surface as it flows from the ULPA filter and that there are no spots of stagnant air in the cabinet." According to Chambre, "Air Science laminar flow products sufficiently meet USP797 standards when used in accordance with IEST recommended practices."
Learn more by downloading the whitepaper here.
For additional information on Purair Laminar Flow Cabinets, call, visit our product selection page, or email Air Science today.