PCR is shorthand for a simple but very useful procedure in molecular biology called the polymerase chain reaction. It's a technique used to amplify a segment of DNA of interest or produce many copies. In other words, PCR enables you to produce millions of copies of a specific DNA sequence from an initially small sample – sometimes even a single copy. This technique is widely used in genetics laboratories that work with DNA and RNA.
Since PCR amplification is extremely sensitive to contamination, prevention of contamination requires good laboratory practices to minimize external or cross-contamination during reagent and sample preparation. The
Air Science® PCR laminar flow cabinet
employs the
Multiplex™ HEPA filtration technology
to create a safe, energy efficient, contaminant-free environment. It is ideally suited for use with non-hazardous contaminants and when flexible access to instrumentation in the cabinet is required.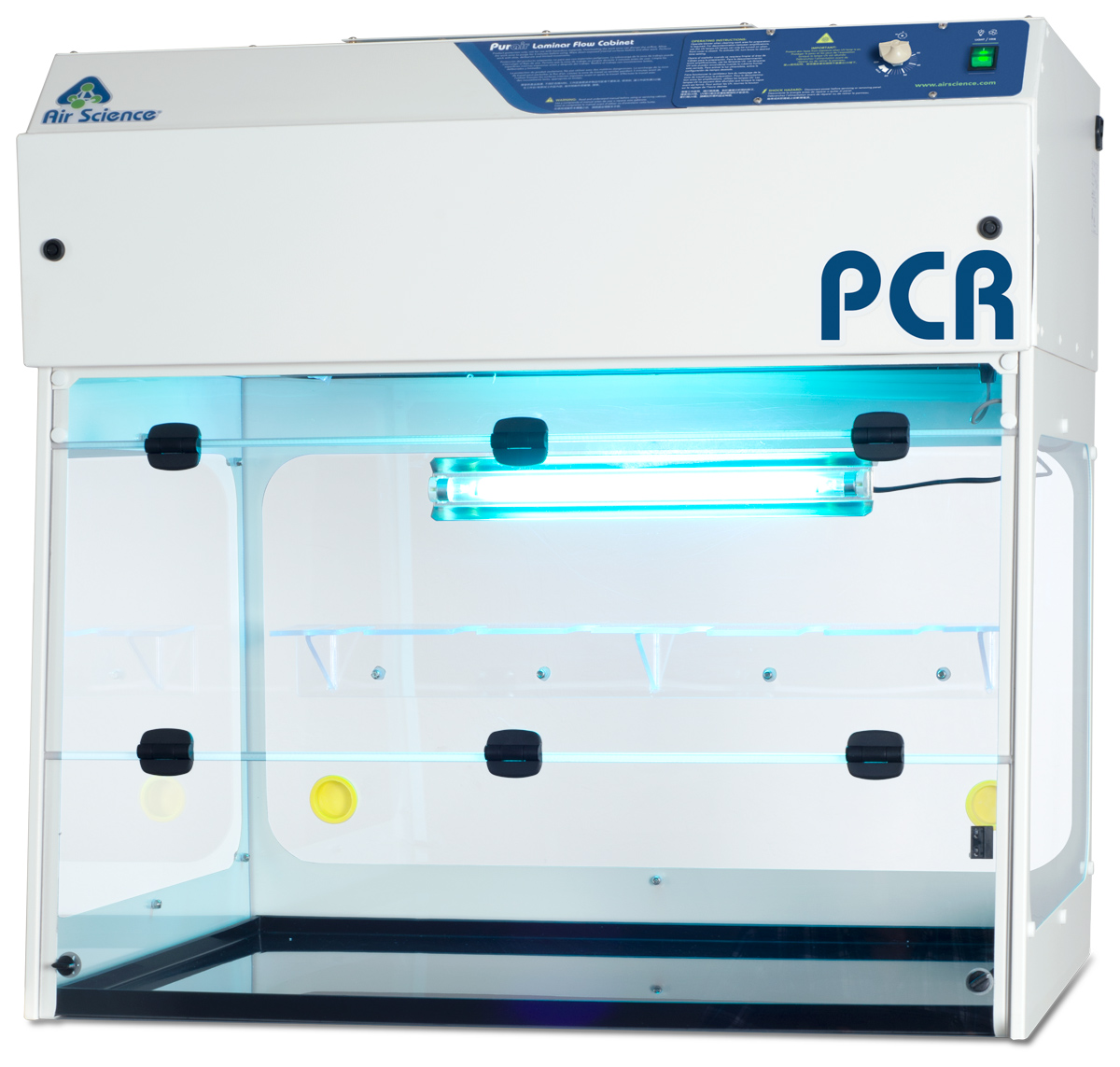 PCR Workstation Features and Benefits
Provides sterile work zone for aseptic techniques.
Energy saving LED lighting.
Vertical laminar airflow with HEPA filtration.
Equipped with germicidal UV lamp for decontamination.
360 degree visibility with UV absorbing polycarbonate construction.
Purair PCR cabinets are available in three model sizes with various options.
Designed for desktop use or installation on an optional base stand or mobile cart.