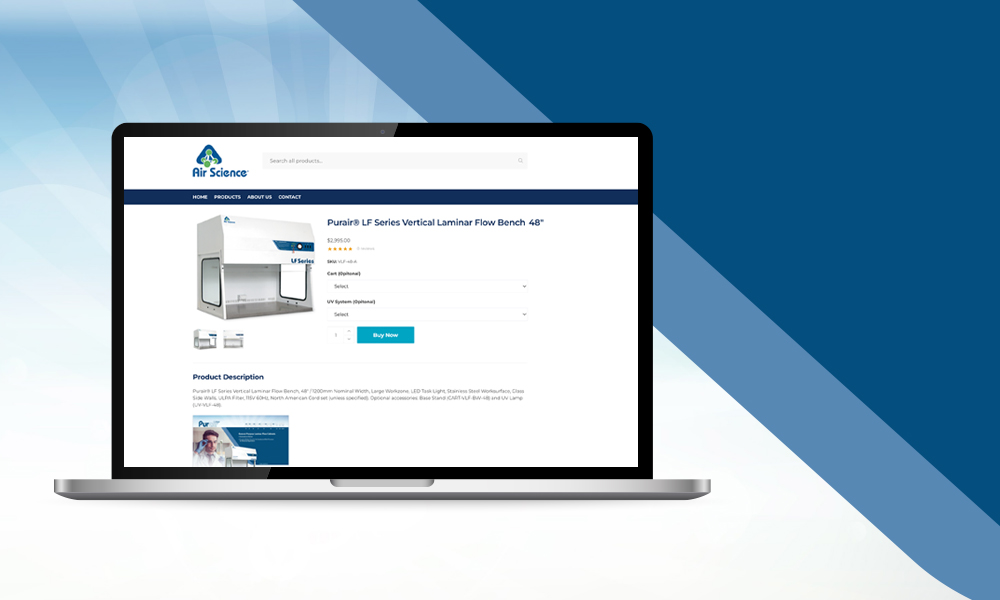 It is now easier than ever to order the Air Science® products that you have come to rely on. From ductless fume hoods, biological safety cabinets, forensic enclosures, laminar flow hoods and PCR workstations to filters and accessories, our new site, ductless.com makes online ordering safe and simple.
Air Science manufactures a complete line of equipment designed to protect the user, the process and the environment from hazardous vapors, fumes and particulates. For more information on our ductless technology and unique filtration advances, visit ductless.com FAQs to learn how Air Science products can beneficially interface with your facility.
See for yourself. Air Science ductless products and accessories are only a click away at ductless.com.
Our Fort Myers, Florida manufacturing facility and corporate headquarters is dedicated to working on behalf of our customers worldwide, from research and engineering to production and technical support. Contact us for information on how Air Science products can help you.