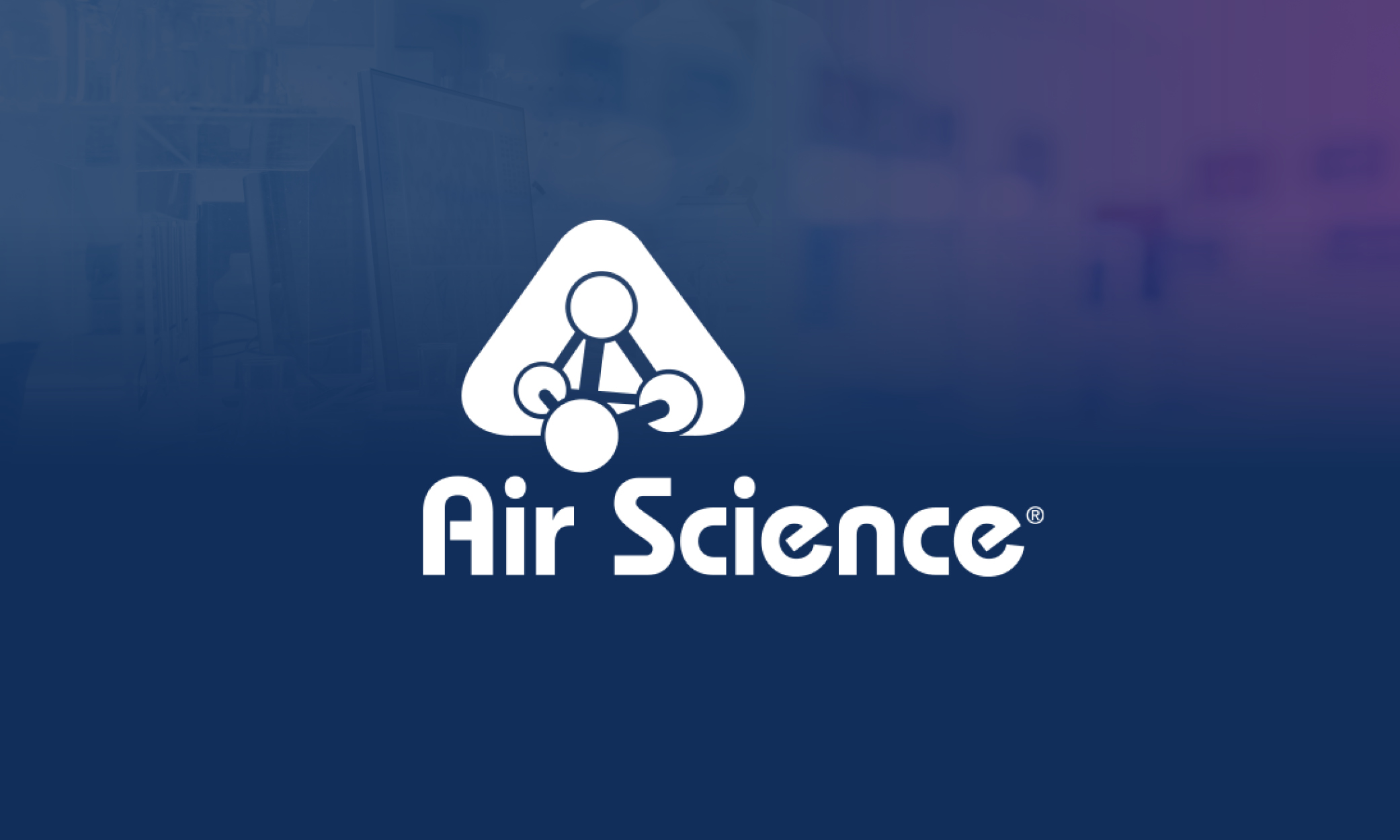 Purair SKY ceiling mounted air filtration units are designed to protect laboratory personnel and the environment from fumes in areas where hazardous substances are handled. These adaptable filtration units minimize the cost and environmental impact of external ducting. Designed for energy efficiency and continuous operation, SKY units can be networked in versatile ceiling mounted, hanging or multiple-unit arrays in a single room. Advanced carbon filtration technology with supplemental HEPA filtration provides an additional layer of protection to capture fine particles and biologicals, increasing personnel and environmental safety by maintaining necessary laboratory ventilation.
Central to the design of the Purair SKY Series is the innovative Air Science® Multiplex™ Filtration System, developed to ensure universal protection in the work environment over the widest range of applications in the industry. The SKY filtration unit employs highly energy-efficient methods for air recirculation to greatly enhance the quality of environmental air while meeting OSHA, ANSI and other international standards, including USP 800 compliance.
Applications
| | | |
| --- | --- | --- |
| • Forensics | • Compounding | • Powder Fingerprinting |
| • Pharmaceutical | • Balance Enclosures | • Powder Weighing |
| • Educational | • Microscopes | • Sample Prep Work |
| • Robotic Equipment | • Welding | • Solvent Cleaning |
| • Soldering | • Veterinary | • Classroom Demonstration |
| • Histology | • Dental | |
Features
The Purair SKY incorporates a dynamic filtration chamber with a sliding filter clamp that facilitates simple, quick filter changes. An epoxy coated steel support frame contains LED lighting and features wall-mounted controls. An electrostatic pre-filter helps trap additional contaminants, thereby extending filter life.
Filtration
The electrostatic pre-filter protects the main filters from aerosols, mists, dust and particulates.
The activated carbon main filter features a single or stacked filter configuration.
Additional HEPA filtration incorporates micro-glass fiber media designed to capture fine particles and biologicals. HEPA filters can capture particles smaller than the micron size for which they are tested, displaying filter efficiencies of 99.995% at 0.3 microns.
The Purair SKY is available in two sizes to meet your laboratory filtration needs. View additional product specifications on the Purair SKY product page.