Product Search Results
Models are electrically specific as indicated by the last letter. Model number suffix "-A" is 60Hz. Model number suffix "G" is 50Hz. Example: Model P10-A is a 60Hz unit.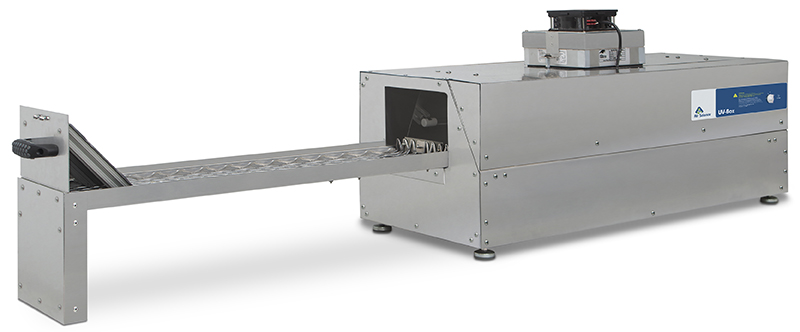 UV-Box Decontamination Chamber is a high-efficiency tunnel enclosure, engineered for easy loading and high throughput, designed to create light emission conditions known to safely decontaminate masks and other small items. High intensity UV Surround Technology destroys exposed surface viruses and bacteria while providing for a safe work environment for the operator.