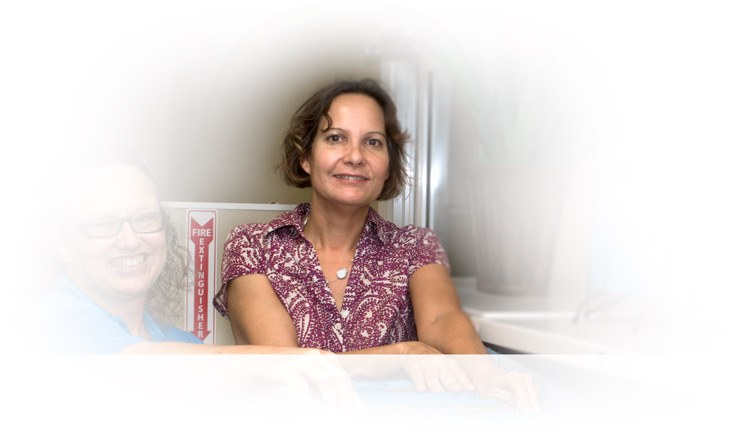 Michele Burns
Michele Burns loves her job and her family. Air Science combines these loves. The daughter of founder Andy Chambre and sister of Paul Chambre, Michele manages production and accounting systems for the company, taking advantage of her background in industrial engineering. She is a graduate of the University of Massachusetts and earned an MBA from Embry-Riddle Aeronautical University.
She understands big systems. An avid pilot, Michele is a former employee of Sabre, the American Airlines reservation system, and married to a commercial airline pilot. At work, Michele trades the freedom of flying for the chance to see ideas realized quickly in a relatively small company.
As Air Science continues to expand its product line and its global footprint in international markets, Michele is expanding her work in areas such as infrastructure, quality systems and cost control. As in the past, she will continue to review and manage feedback from the Air Science factory floor where ideas for product improvement come from the craftsmen and craftswomen who have their hands on the product each day. She also appreciates the work ethic of a diverse employee base and credits factory workers for an aggressive cross-training program which assures continuity in the manufacturing process and enriches every position. As the company grows, Michele is confident the systems she and the management team are putting in place will ensure the most efficient expansion of the workforce and the highest level of productivity.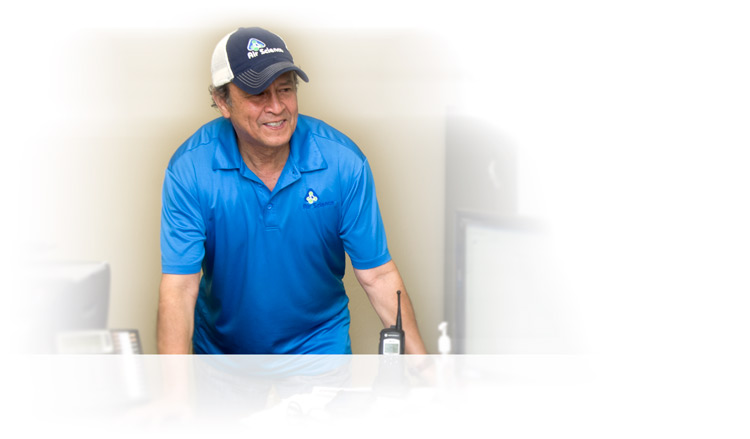 Carlos Granados
In 1978, Carlos Granados earned a degree in Mechanical Engineering from the National University of Callao, Bellavista, Peru. Following his family's emigration to America in 1990, Carl worked several jobs before landing a position with Air Science in Fort Myers, Florida.
A naturally curious engineer, Carlos quickly embraced the concept of computer aided design as this new science evolved among a variety of computer platforms. He originally designed prototypes of new products on the drawing board, but brought new efficiencies to the company as he transferred drawings over to CAD systems and initiated a prototyping process on the screen before materials and labor were committed. He credits company founder Andy Chambre with supporting and encouraging him with the time, effort and investment required to put a powerful development tool to work for the company. As a result, whatever customers need, whether standard or custom engineered products, Carlos can build in a virtual reality for proof of concept.
His hands-on experience in the factory, first with polypropylene and most recently with stainless steel, has given Carlos an affinity for the tolerances, bend radii and other characteristics of the two feedstocks that comprise the Air Science product family. Imagineering, from ideal prototype to a product out the door, is what sets Carlos free to create, to improve and to dream.
A father and a grandfather, Carlos looks forward to the challenges set forth by a strong international marketing initiative, new robotic manufacturing investments and a continuous learning process that extends to customer needs in the real world. Carlos is another example of Air Science employees living the American Dream and crafting a future for himself, his family and the entire Air Science family.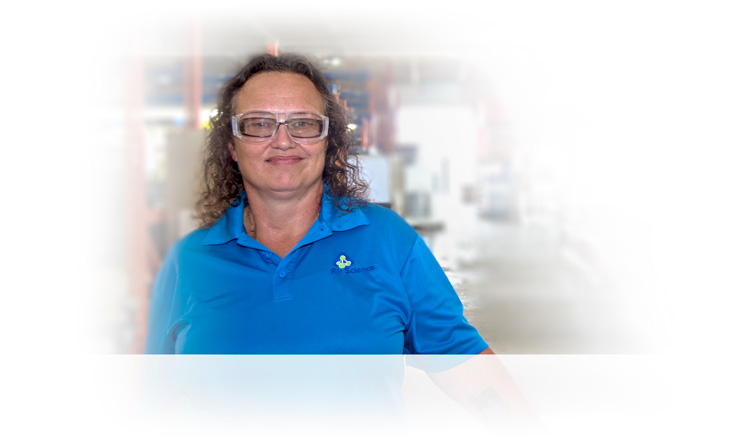 Tina Walts
Tina Walts, Air Science manager of quality and safety systems started her job at Air Science 13 years ago. She has held jobs in quality control, shipping, components preparation and ISO compliance. She personally examines each Air Science product prior to shipment.
As the company has transitioned from polypropylene and plastic substrates by adding new stainless steel based cabinets, she has maintained her focus on the plastic side while bringing her experience to the metal shop. She is sensitive to factory ergonomics, component staging, assembly and process flow and employee safety.
Married to Scott Walts, Air Science factory production manager, both Tina and Scott claim they rarely see one another during the work day, but the family culture of Air Science suggests that there is at least a little factory talk on the home front.
Her work in factory-wide safety systems and training briefs is always communicated in two languages. As she walks the factory floor, she is always impressed with employees who continue English language lessons concurrent with their assembly work. As a veteran Air Science manager who started from the ground up, Tina is grateful to see the company grow with the addition of a multi-cultural work force. Her personal approach to onboarding and employee training yields significant benefits in employee retention, productivity and quality. Her proactive approach to safety includes regular invitations to OSHA inspectors who offer another set of eyes as she safeguards the welfare of each worker in the company.
As a professional, she maintains a robust portfolio of alliance partners and peers in other companies who share her desire to adopt best practices, an attitude that benefits Air Science, regardless of the source.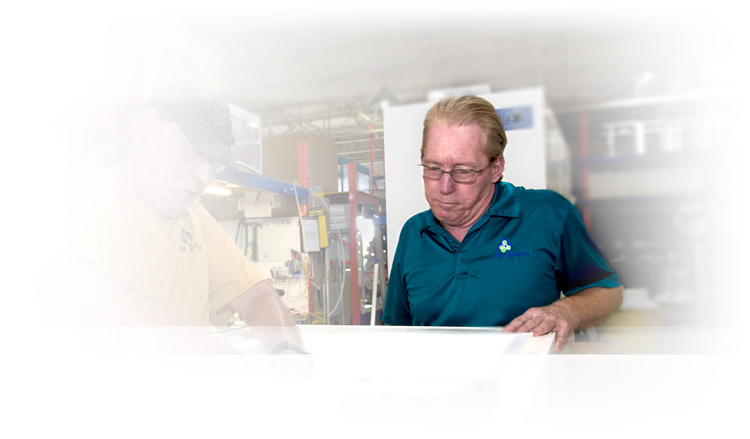 Scott Walts
Scott Walts started with Air Science 14 years ago building carbon filtration enclosures when there were only three people in the shop. He came to the company from Disney World after his department was outsourced, but he still knows Mickey Mouse personally.
Scott is a veteran Air Science employee who has not only seen the company grow, but has been instrumental to its success. As production manager overseeing plastic, metal and filter construction, Scott is familiar with every product in the company's portfolio and the people who craft the Air Science product line.
He is a hands-on person, a problem solver, a tinkerer and the go-to for keeping the factory running smoothly. He is particularly proud of his workforce, now comprised of immigrants from Puerto Rico, Mexico, Argentina and other Latin American countries, all of whom have navigated the process that leads to the path of citizenship. This is one reason Scott sees a bright future for Air Science, both in the USA an around the world.
Like all Air Science employees, Scott considers the company a part of his family. He has been with the company from the beginning and met and married Tina along the way. Yet he knows this culture will be challenged as new faces and changing technologies demand personal growth along with resources in human relations, training and safety. A lifelong learner, Scott expects to take these challenges in stride, and depend on his family, both at home and at Air Science, to achieve success one day at a time.