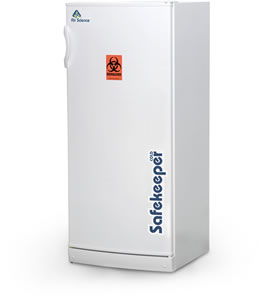 When evidence must be stored below room temperature to maintain integrity, use of a household or shared refrigerator may not be satisfactory to provide uniform storage conditions or security in the chain of custody.
The Safekeeper® COLD is a unique refrigerator designed to provide temperature controlled storage within a single cabinet with multiple layers of security.
Get a Quote
Featured Products
Safekeeper COLD Features & Benefits
The Safekeeper COLD is a 10.1 cu. ft. all refrigerator. It features nine locking interior compartments to keep evidence separated and secure. Each compartment is completely enclosed to keep contents from comingling. Each compartment protected by a combination lock with user-defined codes. Two master keys are provided to override combinations in case of lost combinations or administrative overrides.
An internal blower system circulates conditioned air throughout the cabinet. Open wire shelving enhances uniformity at all storage levels. A fully automatic defrost system activates on demand to optimize performance of the refrigeration system.
Product Features:
Compact Footprint: The Safekeeper COLD is less than 24" wide, which allows placement in nearly any location.
Customizable Door: Reversible door with the option to customize with a 304-stainless steel wrap.
100% CFC Free: Environmentally friendly design with no ozone-damaging chemicals.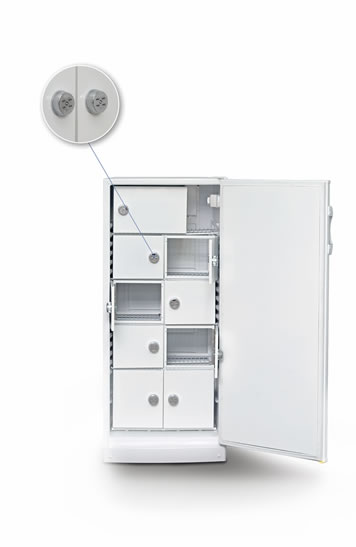 Featured Safekeeper COLD Models

Safekeeper COLD
Refrigerator
115V, AC, 50/60Hz