Safeswab Swab Drying Cabinets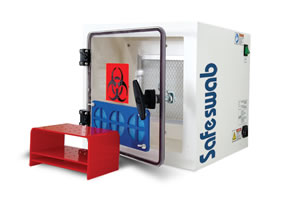 With HEPA main filter formulated to contain any particulates or biological material that might be present on swabs, Safeswab is used to safely dry evidence swabs while protecting them from cross-contamination.
Featured Safeswab Models


Change Location
Air Science® Technologies Ltd.
44a Liverpool Road • Lydiate, Merseyside L31 2LZ, UK
T/0151 526 2457 T/07714 744 417 T/0151 520 4344 • F/0151 520 4340
©2017 Air Science® USA LLC. All Rights Reserved. Website designed and built by OffWhite.