Product Search Results
Models are electrically specific as indicated by the last letter. Model number suffix "-A" is 60Hz. Model number suffix "G" is 50Hz. Example: Model P10-A is a 60Hz unit.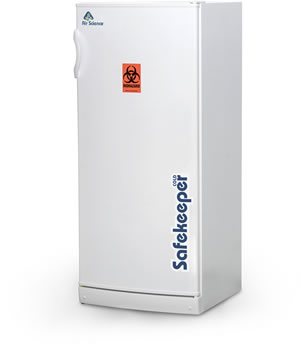 The Safekeeper COLD is a unique refrigerator designed to provide temperature controlled storage within a single cabinet with multiple layers of security.