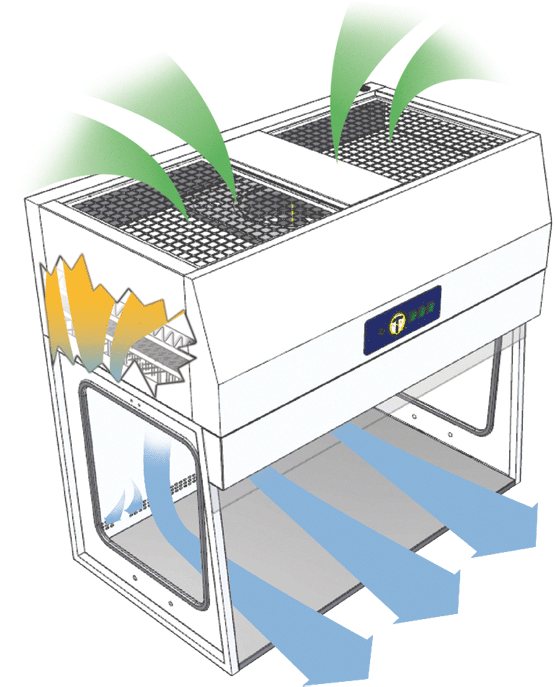 Combining the benefits of ductless and ducted fume hoods, Air Science
®
Laminar Flow Hoods
use HEPA or ULPA filtration to purify air and protect your samples and work zone from particulates.
Air Science
Laminar Flow Hoods
offer distinct units that each come with a variety of options for a multitude of applications. The series includes laminar flow cabinets that are best suited for non-hazardous samples and offer a variety of sizes and options to accommodate your sterility needs.
Highlights:
Purair FLOW Laminar Flow Cabinets - Vertical laminar flow cabinets
• Compact
• Clear back and side panels for 360-degree visibility
• Broad range of options available for customizations
• Available in 2', 3' and 4' widths
Purair LF Laminar Flow Cabinets – Horizontal & Vertical models
• Various sizes and options (total of 11 standard models)
• No installation required
• Designed for desktop use or optional mobile base stand
• Constructed of steel with exclusive MICROgone™ anti-microbial powder finish coating
Purair PCR Laminar Flow Cabinets – For PCR amplification handlings extremely sensitive to contamination
• UV decontamination and sterilization cycles
• Available in 3 model sizes with various options.
• No installation required
• Designed for desktop use or optional mobile base stand or mobile cart
• Constructed of steel with a microbial powder finish coating